How our family values have influenced the customer journey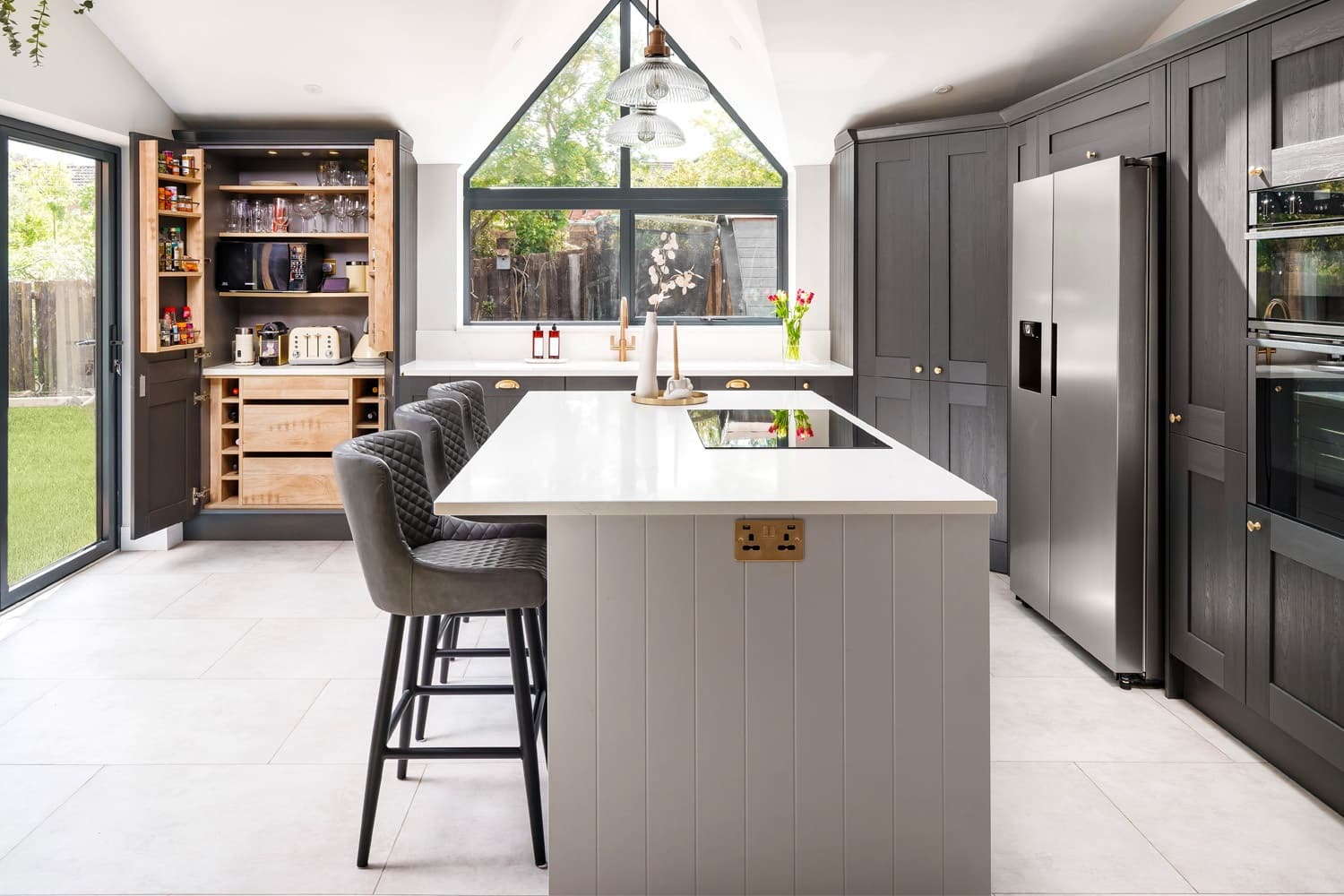 Lockdown has recently finished, and I am playing in a local charity golf competition. As it happens, I am drawn with a genial chap, but he turns to me with a serious face and says "You know, your grandfather installed me a fireplace some 40 years ago now. He arrived and spent all day meticulously putting it together, he never stopped working all day save for a cup of tea at lunchtime. It was one of those stone brick ones that were popular at the time. My wife got home just as he was finishing and immediately said … it was the wrong colour! Your grandfather turned around, and just said politely, 'well I'd better head back and get the right one'."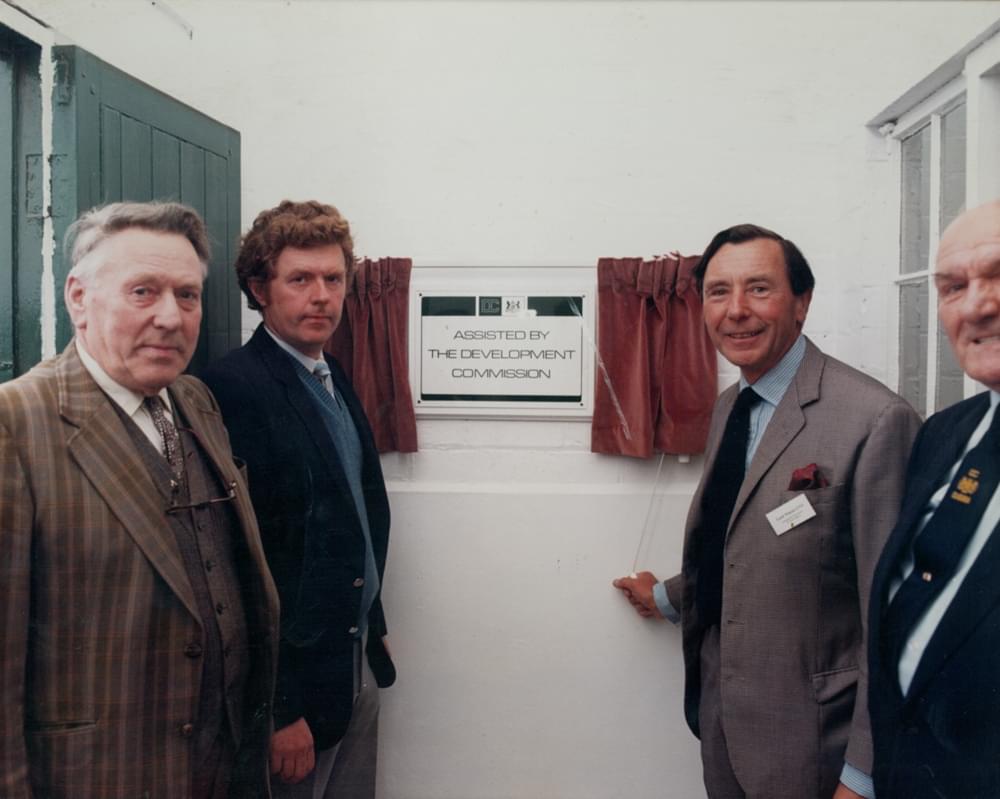 Anyone who runs a family business will undoubtedly relate to moments when people describe their experience of using your company. You invest your heart and soul in it, so it is hard not to take it personally, for better or worse. The reality is, especially in our industry where every single piece of every order we manufacture and install is unique, using naturally derived materials, mistakes will happen. It is not just how we react to mistakes though that I believe defines a company that cares about its customers and reputation. In today's world, with instant and extensive broadcasting services available to every individual, it is how we go about preventing potential mistakes.
The best form of delivering an exceptional customer experience is to set the right expectations. My first article in this series discusses the importance of getting the design right. It is so important customers do their research on who they are using for their stone worktops, especially as it is a large one-off purchase in an unregulated industry.
On one side there are major kitchen retailers with very little, if any, stone masonry experience. Some have even moved into trying to mass produce stone worktops with the inevitable end results. At the other side there are what we call the 'cut and slash merchants,' who do their fabrication either in the back of a van or in the garden. These guys come with what we call the 'red light warranty' – as soon as you cannot see the red lights on the van as they drive off, that is the end of any after-sales service.
Preparing for success
The most important part of the customer journey is the template. This is where we take accurate measurements of the worktop and any wall covering dimensions, and the locations of any design options such as sink cut outs, grooves and shaping etc. To produce an accurate template there are specific requirements that need to be in place. These include essentials such as having base units fixed, without which it is impossible to ensure we will have the perfect dimensions for the worktop.
For anyone who has never had a template of a stone worktop before, this could seem quite daunting knowing whether everything is prepared on time. For this reason, we have created a step-by-step guide as a checklist that our customers and the kitchen fitter can follow. We want the experience of buying a Gemini stone worktop to be enjoyable and exciting and we use our experience and determination to try to get it right, first time, every time.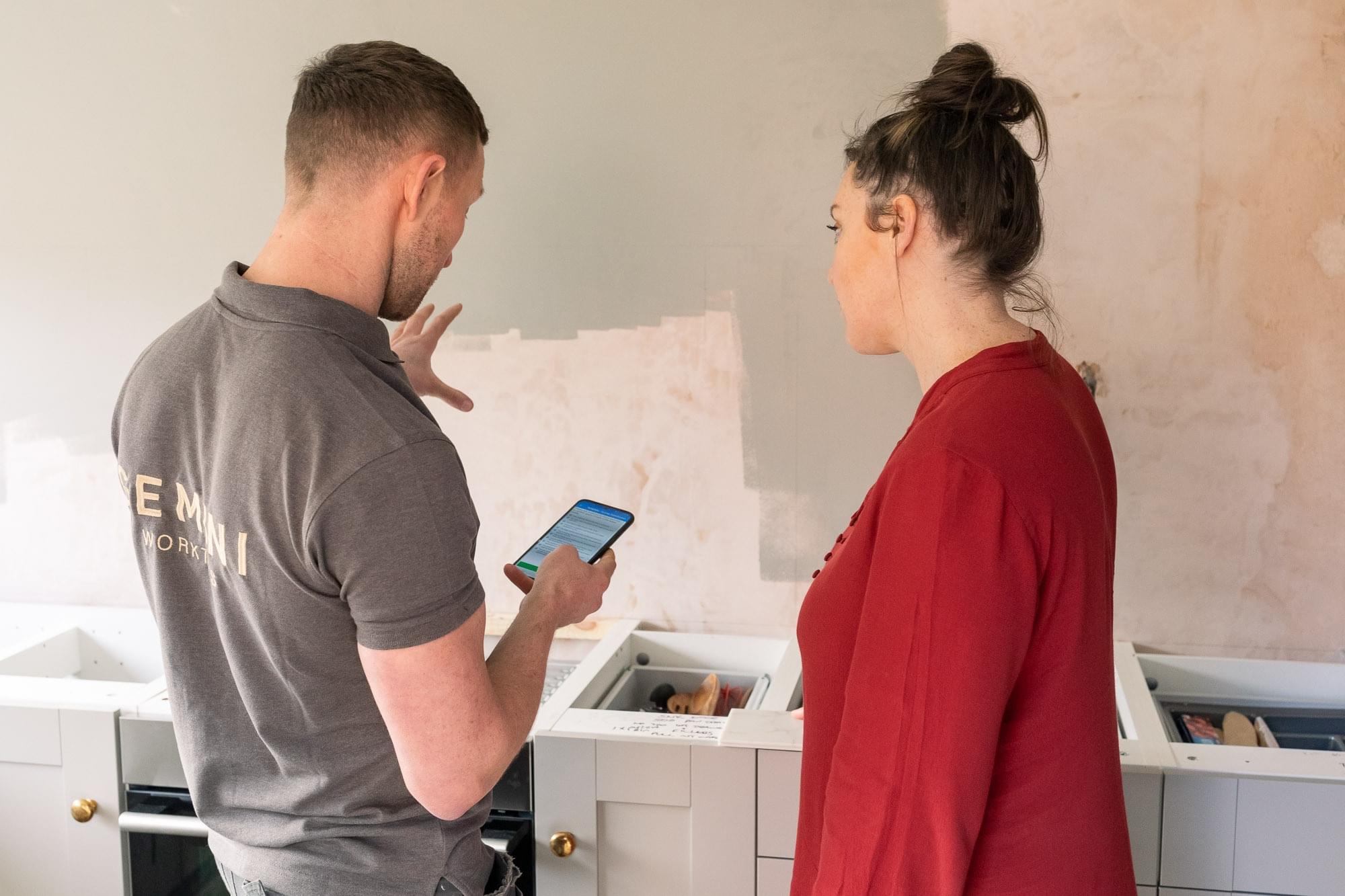 Gemini, it has our name on it
Quite often I am asked by people within the industry why we will not sell other stone material brands. The reality is we have done this in the past, especially when we were supplying the kitchen retail shops.
Fundamentally, there were too many serious issues impacting the customer experience. The normal purchase route for these materials is through UK distribution centres and the benefit for the stone fabricator is that you only need to buy the number of slabs required to complete a single order.
One of the biggest challenges with fabricating stone worktops is that not all slabs match perfectly. This can apply from the same batch (quartz is manufactured in batches of 20-30 slabs at a time) or even from within the same slab itself let alone trying to match pieces from different batches. If the pieces do not match accurately enough, and as a fabricator you do not have any more material to work with, you have two choices.
Either you try to get away from it being of faulty quality, or you go back to the material supplier and purchase more slabs to remake the job and delay the customer's installation. Both options result in poor customer experience, regardless of any cost implications.
Therefore, one of the biggest factors in creating our own material brand was to control quality, not just of the product itself but of the customer experience we could offer. We keep at least 12 weeks' stock of every colour to account for any unexpected peaks or troughs in demand. This amounts to thousands of raw material slabs. Pandemic related supply chain disruption has made this part of the business extremely challenging over the last couple of years, however, we are grateful this has now more or less returned to normal.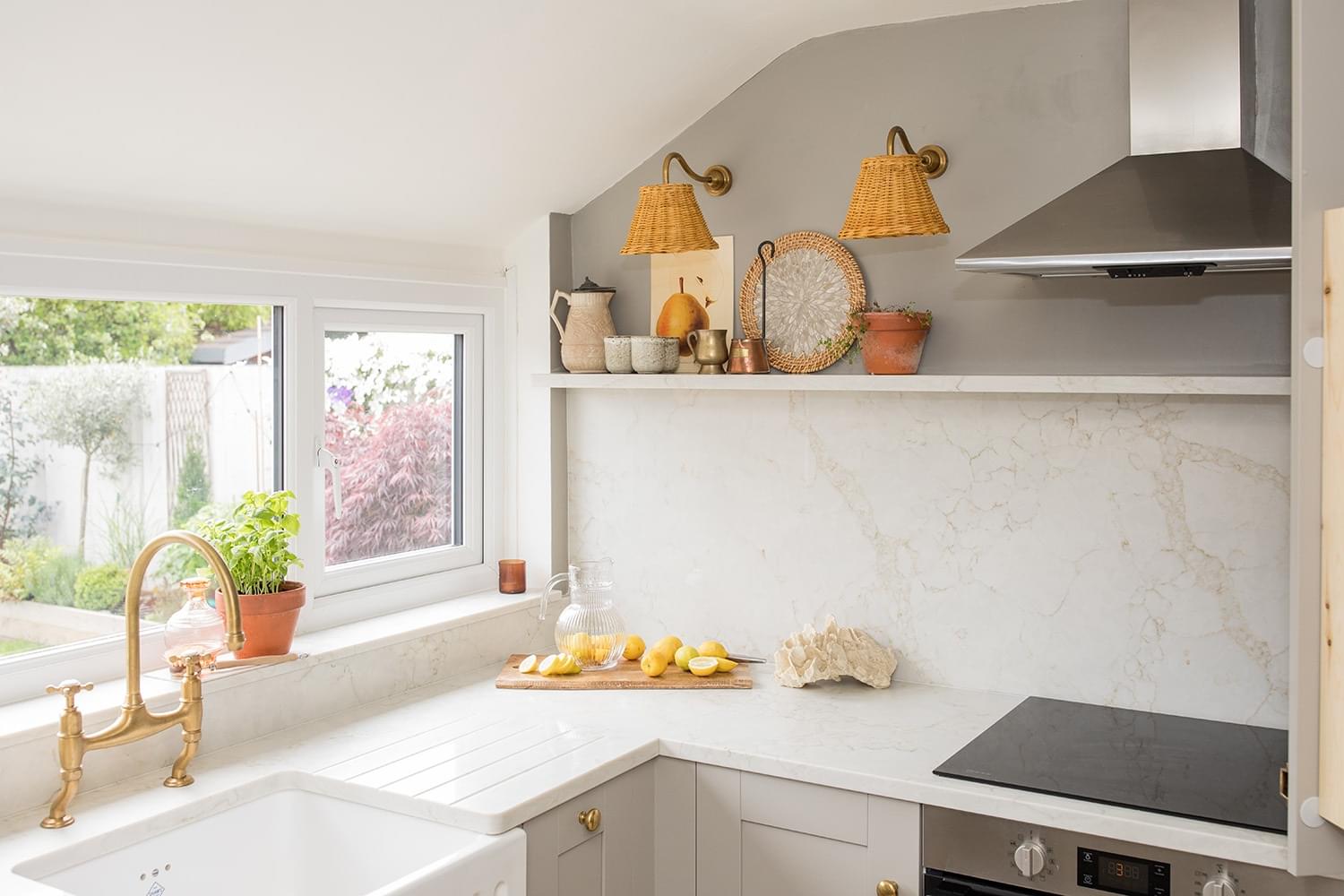 Unlimited responsibility
Another big factor in offering a superior customer experience by having our own brand is in dealing effectively with any post-installation issues that may arise. When you put the highest quality material together with the best fabrication and installation standards, then it is genuinely rare to get warranty call outs.
However, in the event this does happen, we are able to own the outcome firsthand. When we worked with other material brands, the process for claiming a warranty was terrible, both for ourselves as a fabricator and the customer. As soon as you get third party involvement, you get a blame game. The material supplier blames the fabricator or customer and vice versa.
At Gemini, our 25-year material warranty meets UK legal and trading standards best practice. This is evident in factors including if there is a problem with a piece of worktop, we not only replace the individual piece, but the adjoining sections. Who would want a piece of worktop that does not match the surrounding pieces? But that is the default warranty of every other material supplier, if you can even get them to agree to the fault in the first place.
Whilst the material is typically the most expensive element of a stone worktop, we also wanted our customers to have peace of mind regarding the quality of the fabrication and installation. This is why we are the first company to offer 5-year installations guarantee in addition to the 25-year materials warranty.
This gives our customers the assurance that both the aesthetic and mechanical properties of the worktops, including joins, sink or wall fixings will not fail. We have the confidence to do this because of the quality of our raw materials, and the standards of our fabrication and installation processes.

A milestone in experience
The greatest benefit of having the experience of installing over 50,000 stone worktops across the UK, from the tip of Cornwall to above Inverness, is understanding the impact we have on our customers' experience of doing a home renovation project. After purchasing a house, it is often the most important and expensive purchase our customers will make.
Very rarely do building projects go on schedule or to budget and by the time it comes to having the stone worktops installed it is understandable that customers are desperate to see the finished article in all its glory. It is our duty to make this an enjoyable experience, and one I hope we continue to refine so we leave all our customers with an innate feeling of satisfaction.
In staying true to our family values as a business, we want to build a community of 'clever renovators' who know they are getting the best design, best quality, best price, and best service. At the end of the day, you're not just buying a worktop from Gemini, you're investing in your home with Gemini.
More from our founder...