From quarry to kitchen – sourcing the world's most beautiful surfaces
Throughout the 20th century the main way to source natural stone products was to travel to Italy and arrange orders for the required materials. At this time Italy was the dominant leader in natural stone production. The main players owned or had exclusive contracts to import materials from quarries either in Italy and Europe or across Africa, India, and South America.
Every childhood summer holiday I can remember from the age of six involved the family packing the car and driving to northern Italy where we would base camp and visit the quarries and factories. Sourcing the best quality stone has inevitably changed significantly over the last five decades, yet some fundamentals remain.
The rise of engineered stone
The biggest disruption to the natural stone industry started in the early 1990s, with the invention of technology to manufacture engineered quartz stone slabs. Initially developed for commercial applications, the product came in a primary colour palette. By the early 2000's a more muted colour range developed that appealed to the kitchen renovation customer.
There was an immediate appeal to the engineered quartz stone, with its brightly polished finish that you only otherwise got from a hard natural stone like granite. There were other advantages as well, including 'special effects' like mirror particles to make the surface sparkle under the kitchen lights and a uniformity of colour and pattern you never got with natural stones.
We launched our own range of engineered quartz surfaces, Gemini Quartz, in 2003. Why did we choose the name Gemini? At this time, my mother was running the marketing department with my sister Anna. My mother is a twin, so they chose Gemini as the brand name.
The original colour palette consisted of four plain mono-tone colours and four sparkle mono-tone colours. It was not until the 2010's that engineered quartz stone manufacture technology developed more natural and organic colour patterns that are now setting design trends alight.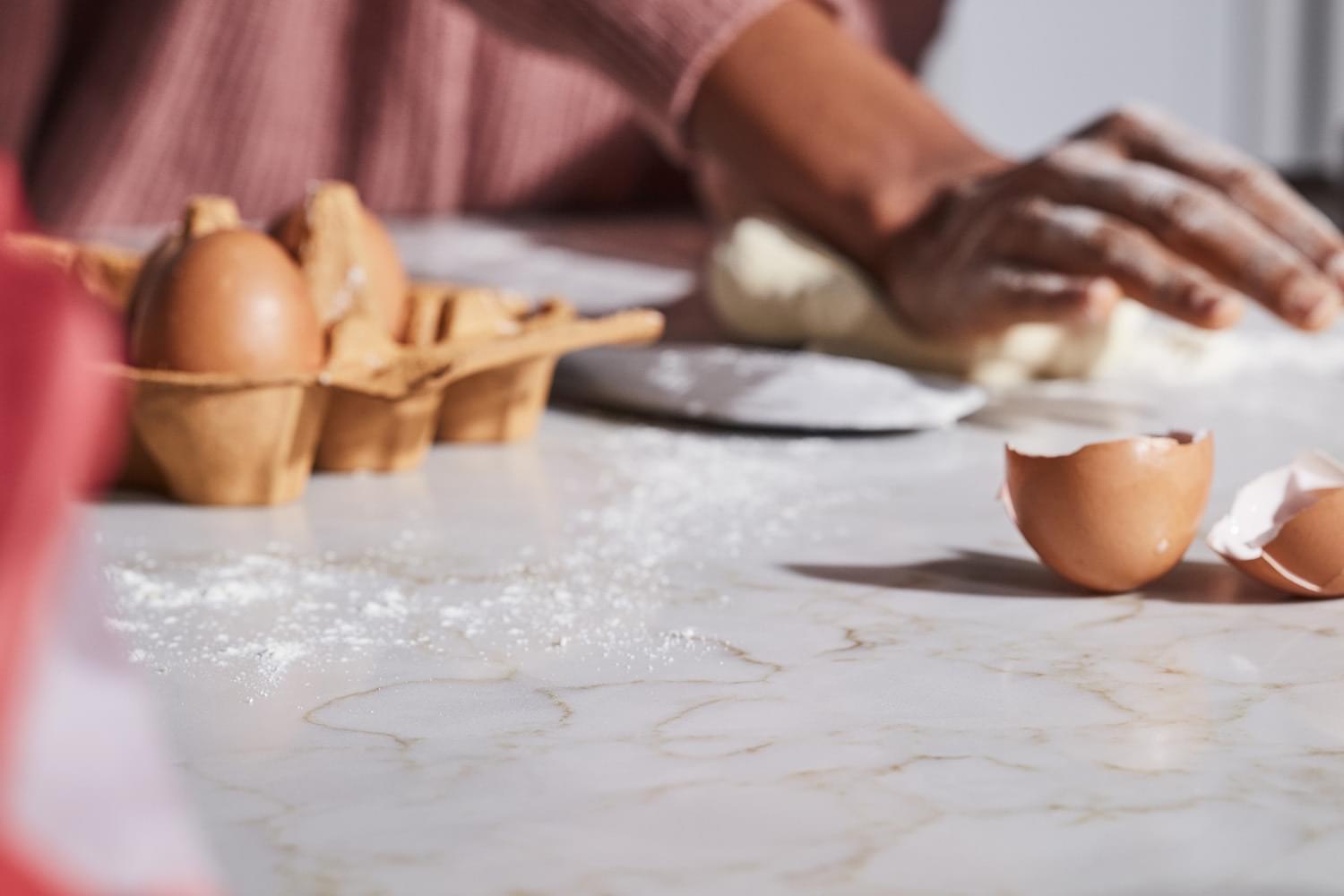 A sustainable evolution
These developments in quartz stone cannibalized the market for natural stones, especially granite as a kitchen worksurface. There are those who resist this trend. However, I have personally been an advocate. Whatever the aesthetics, and that will always be in the eye of the beholder, the manufacturing process for engineered stone is already significantly more environmentally friendly. Modern technologies and production methods will continue to drive carbon neutrality and a circular and sustainable economy is one all businesses should be pushing towards.
There has, especially over the last 10 years, been a proliferation of engineered quartz brands and companies entering the UK market. This is understandable as the overall market for stone surfaces has increased, especially as a percentage of overall kitchen designs.
When we started out making stone surfaces for kitchen retailers across the UK in the 1990s, on average 7% of all kitchens sold had a stone worktop. By the late 2010s this had increased to approximately 25% and we expect this could continue to rise to 50% or more over the coming years. At the end of the day no one wants a laminate worktop if they can afford stone, and part of our mission at Gemini is the quality of our prices to reach a broader market without ever sacrificing our quality.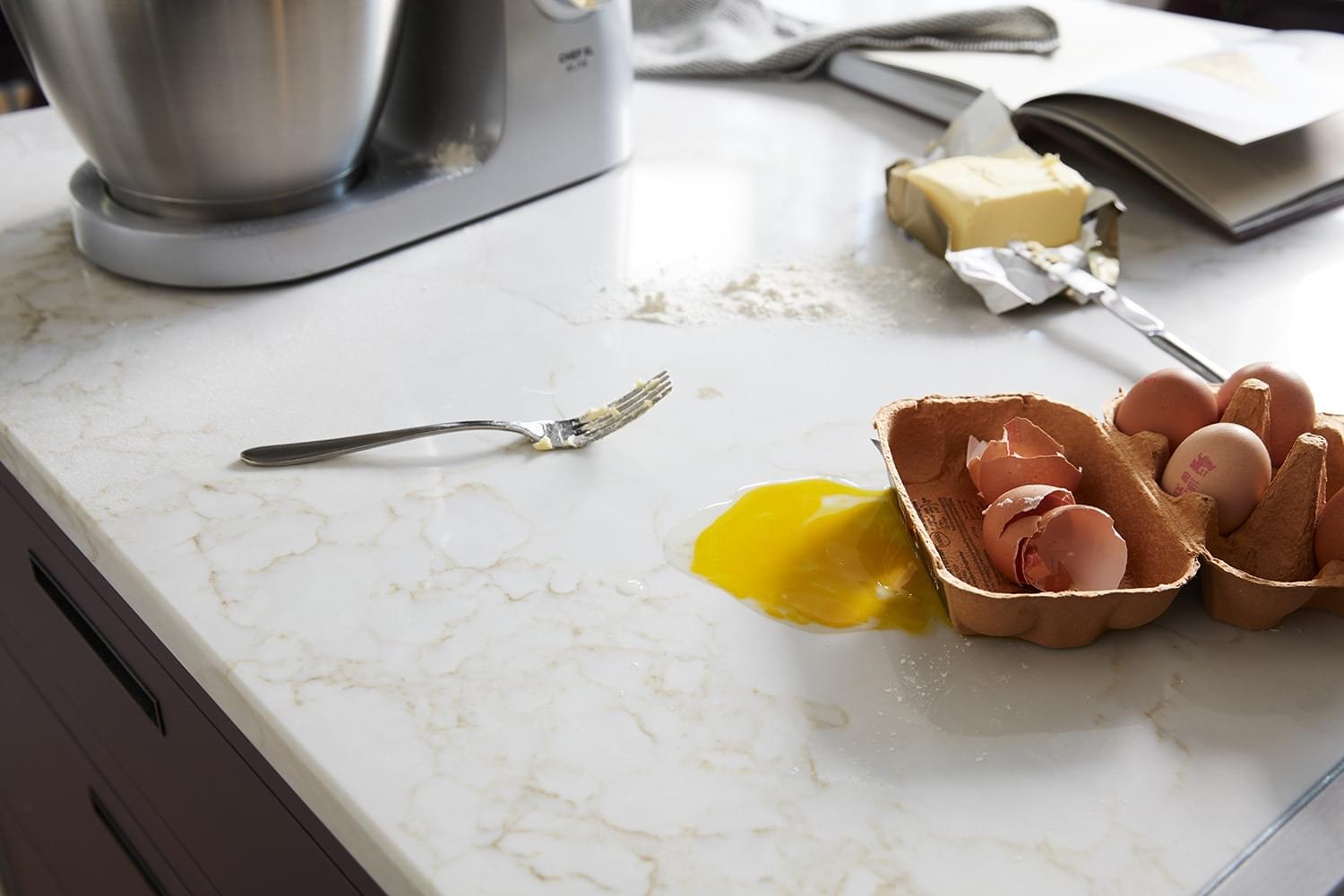 Direct from the quarry
In a market where there is so much choice, it can be bewildering where to go and whom to trust. As I grew up going to the source of manufacture, I have wanted to stay true to inspect and understand the quality of the raw goods and ensure long term partnerships with leaders in the industry.
There is an apt quote by John Ruskin that holds as true today as it did when he wrote during the Industrial Revolution: "There is hardly anything in the world that some man cannot make a little worse and sell a little cheaper, and the people who consider price only are this man's lawful prey."
At Gemini we have developed long-term relationships with our raw materials manufacturing suppliers. Part of my sourcing criteria is that our partners own their own raw material supply chain. The reason for this is simple, they have direct and primary access to the highest quality raw material.
Seeing firsthand how important this is in sifting the purest material into what will become the manufactured quartz stone slab directly dictates the aesthetic quality of the material. Inferior quality quartz slabs contain contaminants, impurities and in the worst cases toxic chemicals – suppliers can in effect put anything they want into the raw material mix if they are trying to cut costs and as the industry is unregulated can easily get away with this if the fabricator or customer is not discerning.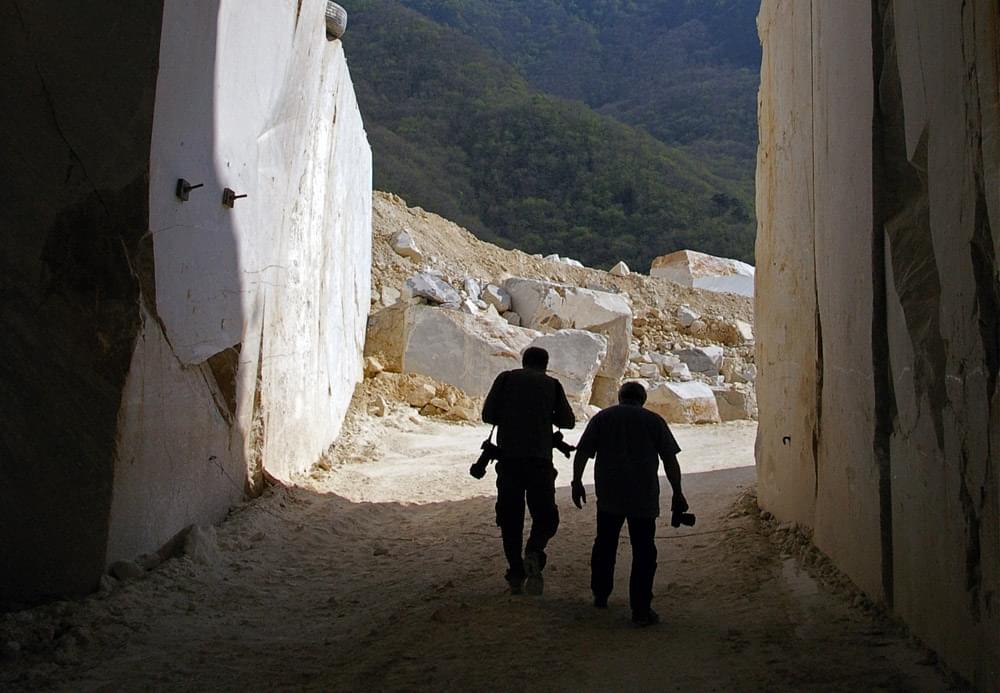 High-performance long-term
The only way to be certain of the quality of a product is to have it independently assessed. This provides transparency and accountability. For this reason, at Gemini, we have chosen SGS as our assessment partner. They are a large international testing company with an excellent reputation for their quality. Product testing is expensive but for peace of mind I believe is a small price to pay.
For any kitchen worktop material to have our name on it, it must be as good as if not better, than any competitor product available in the UK market for stain, heat, scratch, and impact resistance. These are the main criteria that will attest the durability and suitability of a surface in a residential kitchen environment.
Our surfaces must also have high flexural strength. Modern kitchen designs are increasingly sociable and multi-functional spaces. As more designs require unsupported breakfast bar and island overhangs this is now a key requirement. This is why, e.g., 20mm Gemini Quartz is suitable for 300mm overhangs versus an industry standard of 200mm.
That extra 100mm makes a surprising difference to ergonomic comfort and it is our focus on these details that I believe help our customers. Flexural strength is also the main reason we do not offer solid porcelain (aka ceramic and ultra-compact) surfaces at this moment. Their propensity to crack and chip is still a major concern with sources suggesting around 40% of porcelain worktops require a call out to repair a chip or crack post installation.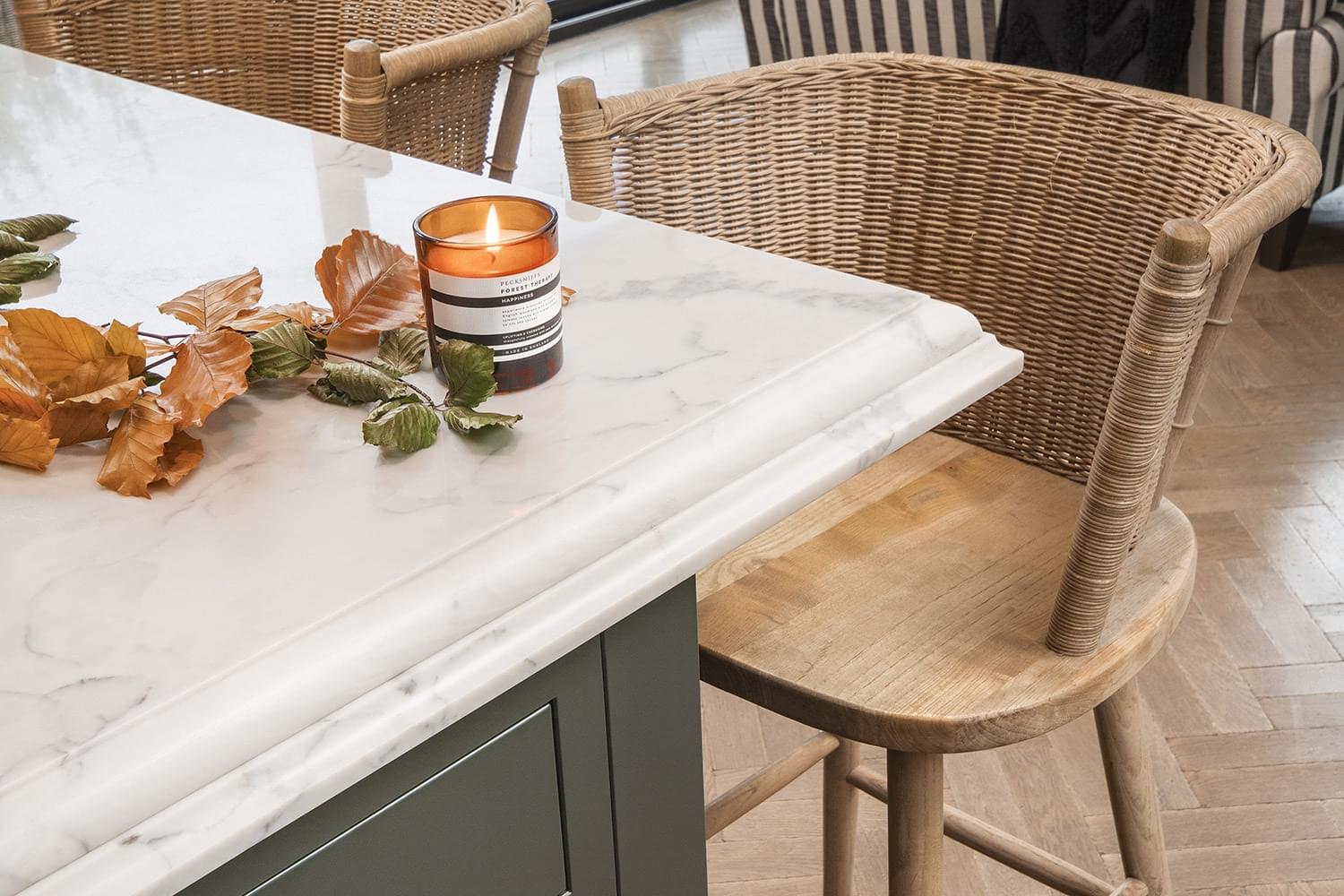 Peace of mind
One of the final major determinates in choosing a quality worktop material is safety and hygiene. The two principal requirements are that the material is both air safe and food safe. Air safety means there are no toxic chemical releases into the atmosphere from the worktops. Think of how a room smells after painting, this is the VOCs (volatile organic compounds) releasing into the atmosphere. Food safety means under ordinary conditions the surface will be clean of bacteria or microorganisms that can cause disease.
All materials have micro-pores inherent in their structure. These will be invisible to the naked eye, but if you imagine spilling red wine on a white natural marble surface the liquid will absorb into the surface and prove hard to remove. This is because natural marble has an abundance of micro-pores that go deep into the surface.
Similarly, wood as a soft material easily scratches and cracks open. These allow germs and bacteria to easily form within the surface and will prove difficult to remove sufficiently even with cleaning agents. All Gemini worktop surfaces are both air safe to Greenguard Gold standards and food safe to NSF standards.
Continuous developments we have made with our raw material manufacturing partners over recent years means we have truly incredible colour designs and patterns available across a popular choice of collections. Through leveraging our multi-generational stone sourcing expertise, it has been my goal to ensure Gemini is where the world's most beautiful surfaces meet life-proof durability to provide our customers with total peace-of-mind.
Read the next article on how our innovative fabrication and installation techniques are instrumental in producing the perfect fit for your kitchen worksurfaces.
More from our founder...