The advantages of choosing Quartz worktops in your home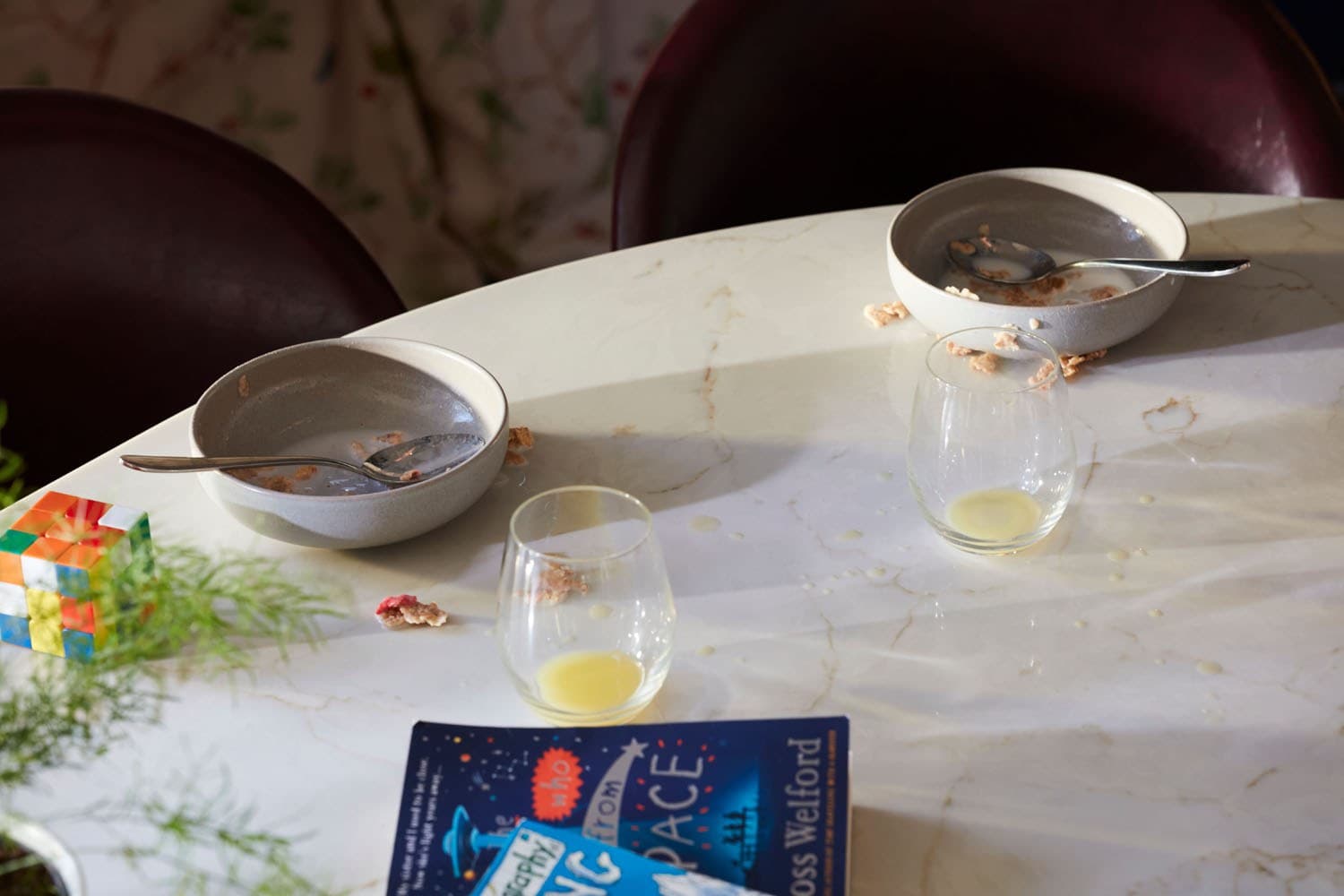 Choosing your kitchen worktop is one of the most exciting parts of the kitchen transformation process. However, we understand the search for the most beautiful yet most durable and functional surface when there's such an extensive range of materials to choose from, can be daunting. So why choose quartz?
Our quartz worktops come in a range of stunning designs and styles, which is often the deciding factor in why you choose them. Style, aesthetics, and colour are usually at the forefront of your design when you are creating your dream kitchen as well as the cost and your budget. However, our price promise offers you the best quotation on the market for the finest quality materials. On average, our customers save up to 30% on kitchen showroom prices.
At Gemini, we supply the world's most beautiful surfaces and get them directly from the quarry. Our quartz is made from stone that combines the finest natural qualities with the most advanced technologies. We know that one of your first considerations when choosing a surface is its appearance, but what are the benefits of quartz in your home despite its aesthetic appeal?

Durability
As a company, we take pride in installing only the highest quality materials in your home. These materials are selected for their durability and beauty, so they are made to last. You will receive only the highest quality quartz since all our products comply with EN standards.
You will want to consider how often you'll cook and prep food on your worktop when choosing your surface, as it will get a lot of use over the years and, therefore, durability is paramount. The durability of quartz worktops makes them a great investment for your home. With every Gemini worktop, we offer a 25-year material and 5-year installations warranty for your peace of mind.
Due to the way they are engineered, our quartz worktops have a durability that is normally superior to that of natural stone. They are not only stain and scratch-resistant but also resistant to heat and impact. Whilst your worksurface has heat resistance, it is not heatproof. To avoid thermal impact damage, you should not place heated items directly onto the worktop. Heat trivets must be used when placing hot pans or similar items onto the surface. When you purchase quartz kitchen worktops, you are investing in its hard-wearing nature that will stand the test of time, and remain functional and beautiful for years to come.
Easy to Clean
Quartz is a non-porous material, which means the microscopic pores in a purely natural stone surface are filled with crushed quartz instead. When spillage inevitably occurs on these kitchen countertops, it is recommended that you remain vigilant when cleaning these. It is far easier to clean these spills up as they happen before they dry and become stubborn.

More importantly, quartz countertops have a high level of antimicrobial properties. As a result of not having any gaps or spaces for micro-organisms to attach to, their ability to grow and spread is significantly reduced. A Gemini Quartz care kit is recommended for day-to-day cleaning and maintenance of the worktop. We provide a courtesy care kit on installation; however, care kits are available to order if you want to maintain the look of your worktops.
Wide range of options
Quartz is functional and useful, but its obvious benefit lies in its versatility and visual appeal. You can choose a style complementing your kitchen from a wide selection of quartz options. Our range of original, exclusive, and timeless colours, styles, thicknesses, and finishes allows you to customize your kitchen to your taste. With the option to add matching quartz splashbacks to create a sleek and clean aesthetic. It's not just about its durability but also its elegant look and smooth finish that makes this top material so popular among homeowners. However, due to the nature of the material, quartz often requires specialist installation. At Gemini, we have a team of dedicated professionals who have installed over 50,000 kitchens nationwide, so the installation process is smooth and organised.

Quartz worktops are popular for those looking for an elegant yet functional surface. With so many benefits of quartz worktops, it is no wonder that the product continues to be the top choice for kitchen countertops. When it comes to durable, easy to maintain and affordable worktops consider quartz options as they add a sophisticated appeal to your kitchen design.
With so many options at your fingertips, you can be sure to find the best one for your kitchen remodelling needs! Look at our Gemini Quartz and Gemini Solid Surface to ensure that you pick a surface that suits your needs perfectly!