Top 5 Gemini Quartz Worktop colours in 2023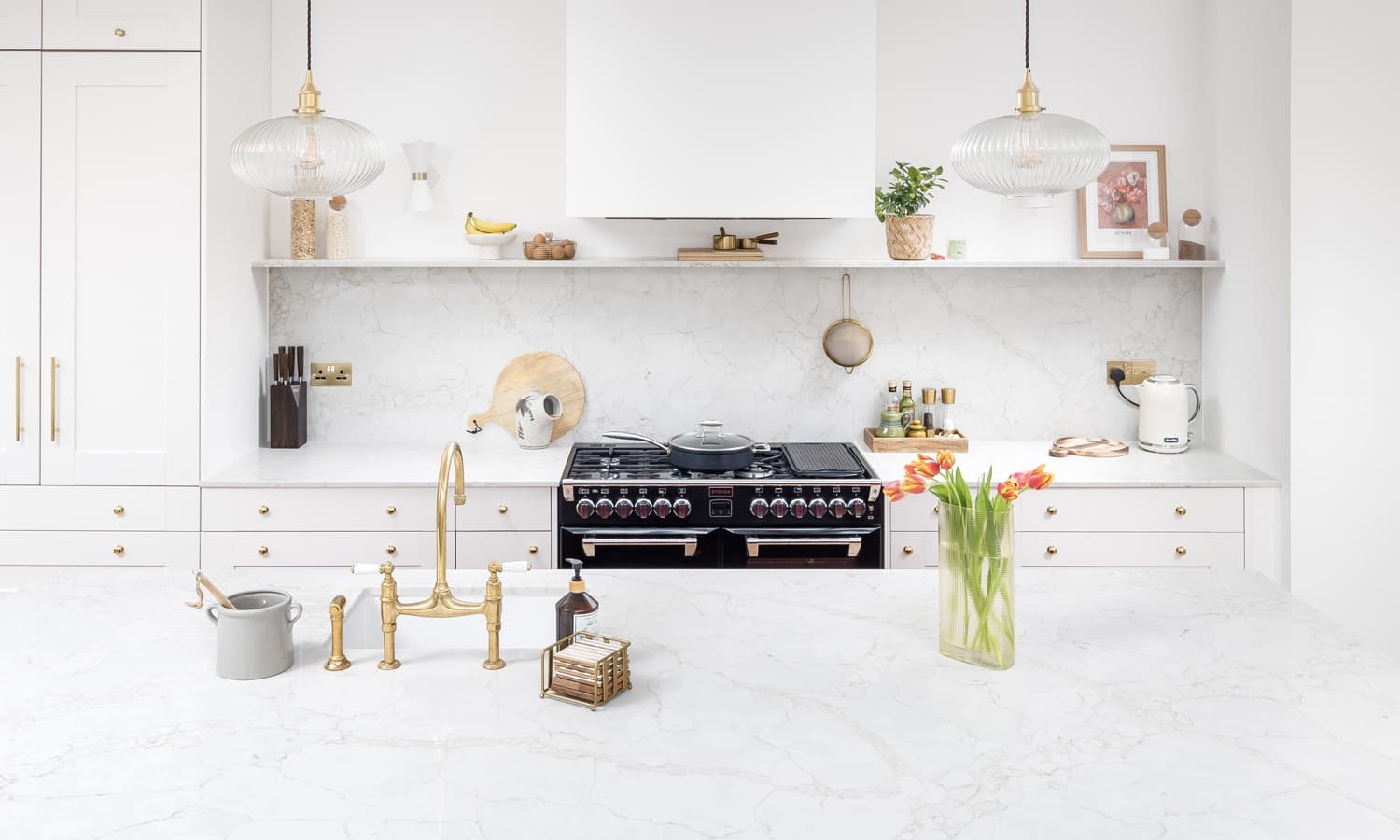 Your worktop choice is an important one when it comes to choosing your new kitchen. We like to think of the worktop as the hero of the kitchen. You may choose to switch around cabinet colours or wall paint choices, but the right worktop will stand the test of time and be enjoyed by you for decades to come.
But which worktop to choose for your new kitchen design? We've rounded up our top five most sought-after Gemini Quartz colours for some inspiration.
Gemini Quartz comes in a wide variety of beautiful designs and colour options. Ever since we launched Gemini Quartz in 2003, we've made it our mission to offer you a masterfully curated selection of only the more beautiful surfaces, at the UK's lowest prices. So, without further ado, here are some of our timeless bestsellers.
Top 5 Gemini Quartz Worktops Colours in 2023
1) Capri White
Our Capri White quartz has a stunning white background which is brought to life through natural dark grey veins that have all the hallmarks of the classic Italian marble. The adaptability of the white backdrop makes it a perfect match for virtually any kitchen cabinet design and colour scheme, offering endless possibilities for customisation and personalisation.
All our Gemini Quartz countertops are made to last, they are scratch-resistant, stain-resistant, heat-resistant, and impact-resistant, making the perfect choice for the busiest of kitchens.
Capri White quartz conveys a refined and unassuming elegance that is both confident and exquisite. Its versatile aesthetic can seamlessly complement modern, traditional, or contemporary design schemes, making it the top contender on our list of most sought-after quartz worktops in 2023.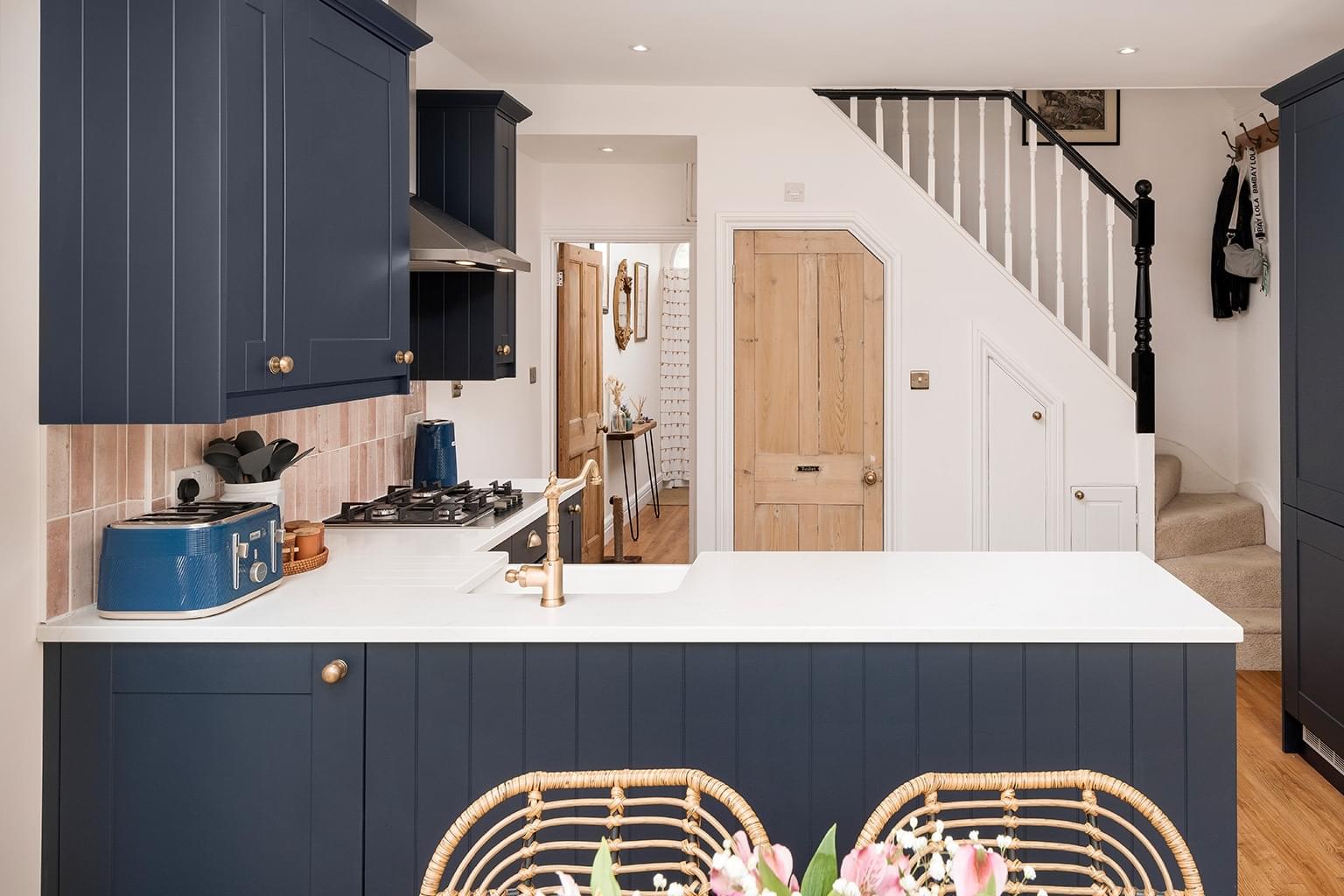 2) Aspen Ice
A timeless and elegant white quartz, Aspen Ice comes to life with an iridescent shimmer as the worktop sparkles under the kitchen lights. The versatility of this white background pairs with almost any kitchen cabinet design and colour.
Gemini Quartz was the first brand of quartz surfaces to launch a quartz range with what is known as a 'micro-mirror' aggregate that runs throughout the slab, providing a twinkling sparkle.
Aspen Ice is subtle and understated, yet confident and exquisite in its appearance. It lends itself to modern, traditional, or transitional design schemes and makes it second in our most sought-after quartz worktops list.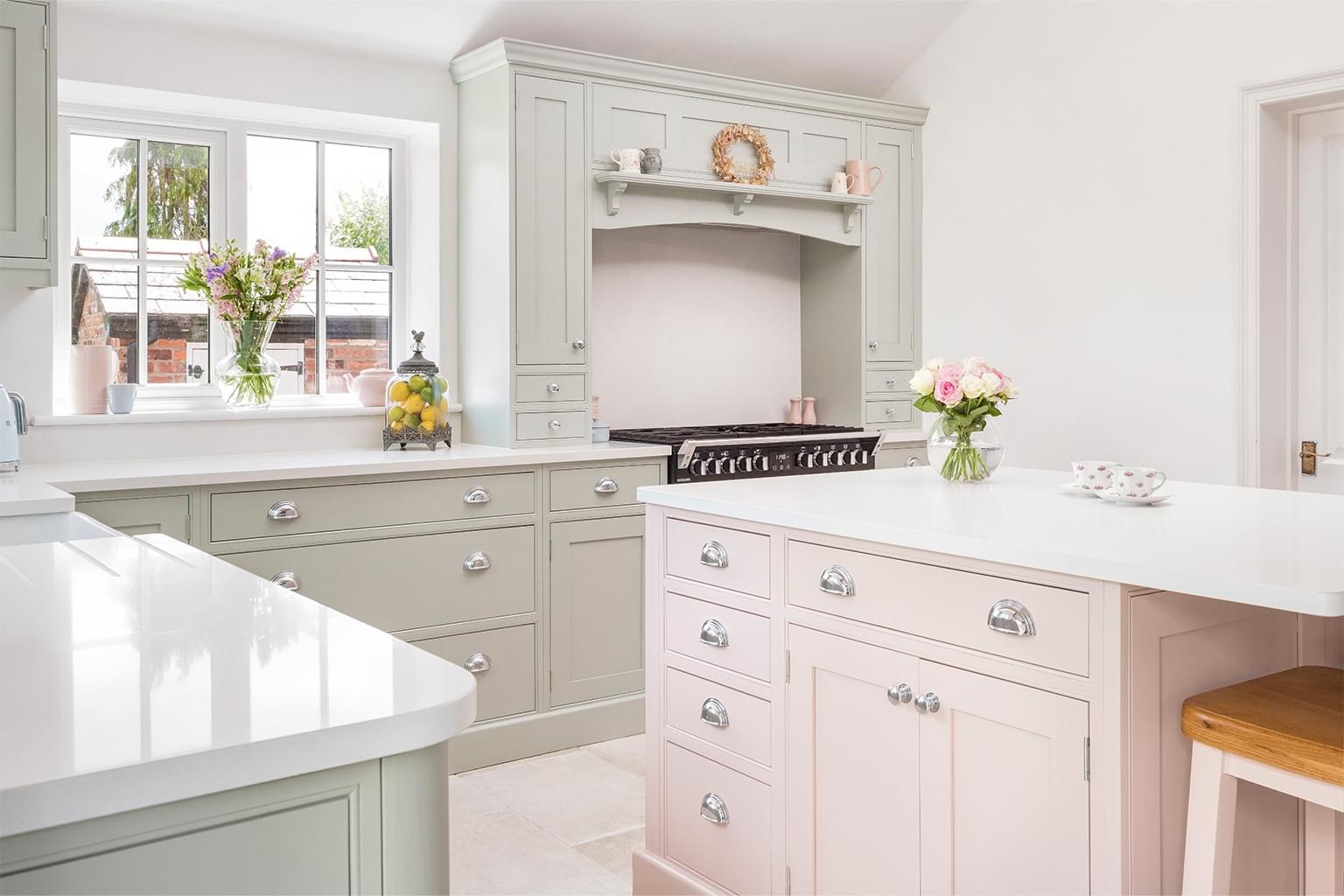 3) Arctic Starburst
With its translucent quartz particles and mirror flecks, the Arctic Starburst decor brings a cool and clean aesthetic to any space. The shimmering surface adds depth and interest, providing a definite wow factor that catches the eye. Not only does this mirror-flecked finish introduce texture to your surfaces, but it also emits a subtle yet striking sparkle when exposed to light.
Our sparkle quartz worktops are of premium quality and are crafted using the finest minerals, resulting in genuine and richly textured designs that display a natural beauty.
The Arctic Starburst quartz countertop is a stunning piece that conveys an air of subtlety and understated elegance. Its visual appeal is undeniable, and it can seamlessly integrate into a variety of kitchen styles, making it a versatile choice for any homeowner.
This exceptional worktop has rightfully earned its place as the third most sought-after quartz countertop on our list due to its undeniable charm and versatility.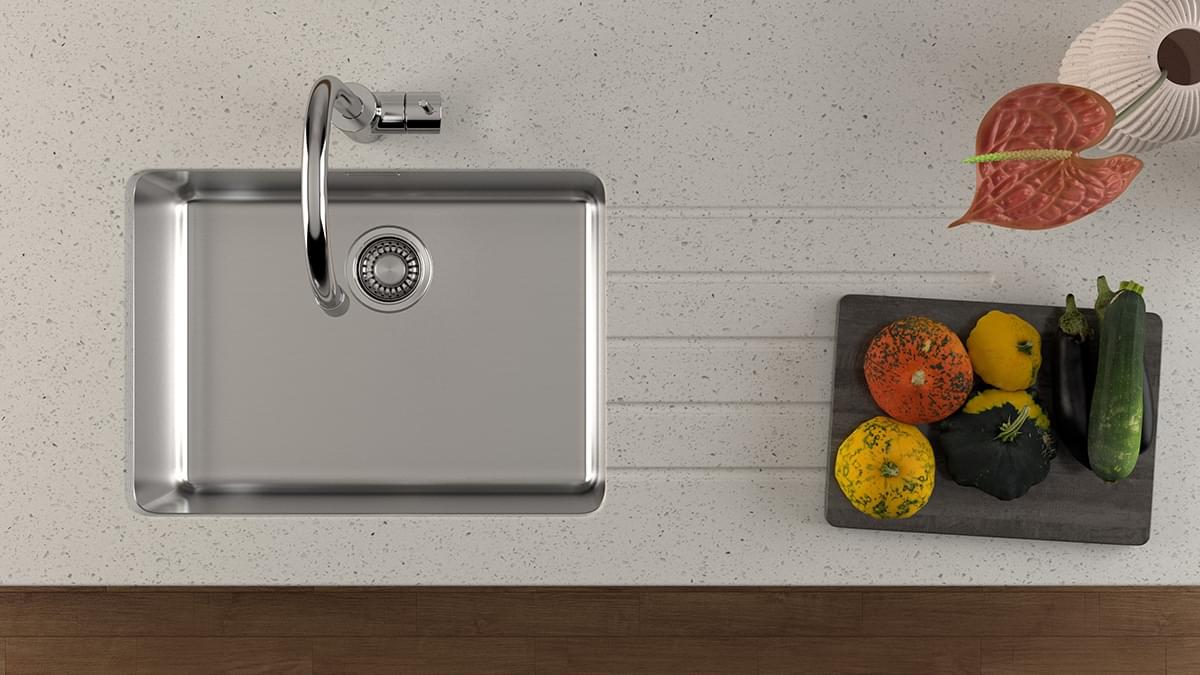 4) Calacatta Gold Superior
The natural elegance of marble is captured perfectly in this stunning design. These worktops mimic the natural beauty of Calacatta marble, with its distinctive veining and delicate tones of white and gold, arguably the most beautiful Calacatta Gold quartz ever created.
Safe and hygienic with a 25-year material warranty and a 5-year installation guarantee, you can choose Gemini Quartz for your kitchen worktops with complete peace of mind.
Calacatta Gold Superior quartz worktops make for a striking and prominent element in your living space. They are frequently incorporated into contemporary or modern kitchen designs, often coupled with brass embellishments and accessories, resulting in a unified and refined ambience.
Thanks to their inherent natural beauty, a wide range of colours, patterns, and effortless maintenance, these worktops are guaranteed to make a breath-taking addition to your kitchen space.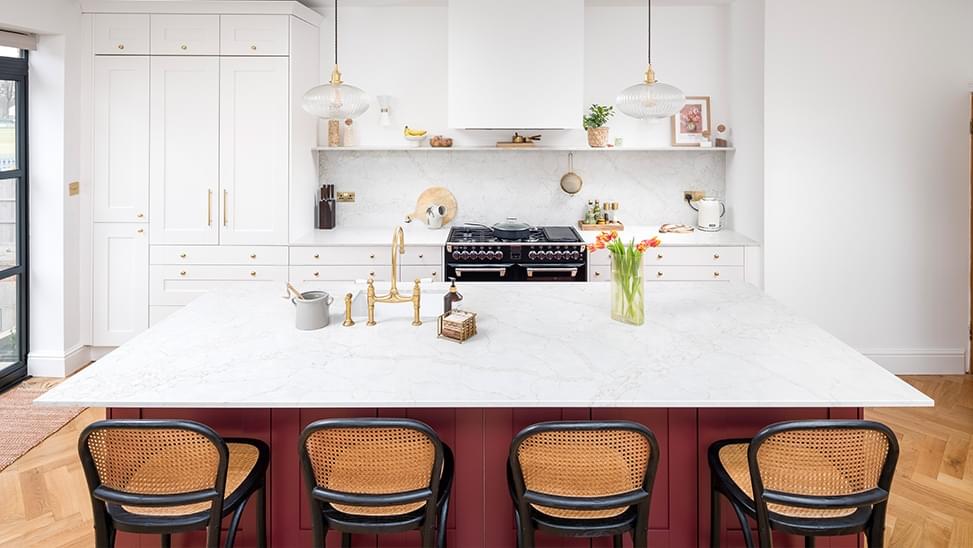 5) Siena Gold
Consider our Siena Gold surface if you desire a softer marble quartz countertop for your kitchen. Its warm white hues and delicate gold marble veins create a natural elegance to the space. Our Siena Gold quartz offers all the beauty of marble but with all the qualities of quartz.
Our goal in creating our marble effect quartz is to imitate the most gorgeous and authentic marble from around the globe. We aim to capture the soft hues and understated veins, as well as the striking and bold veins that will undoubtedly become the focal point of any space.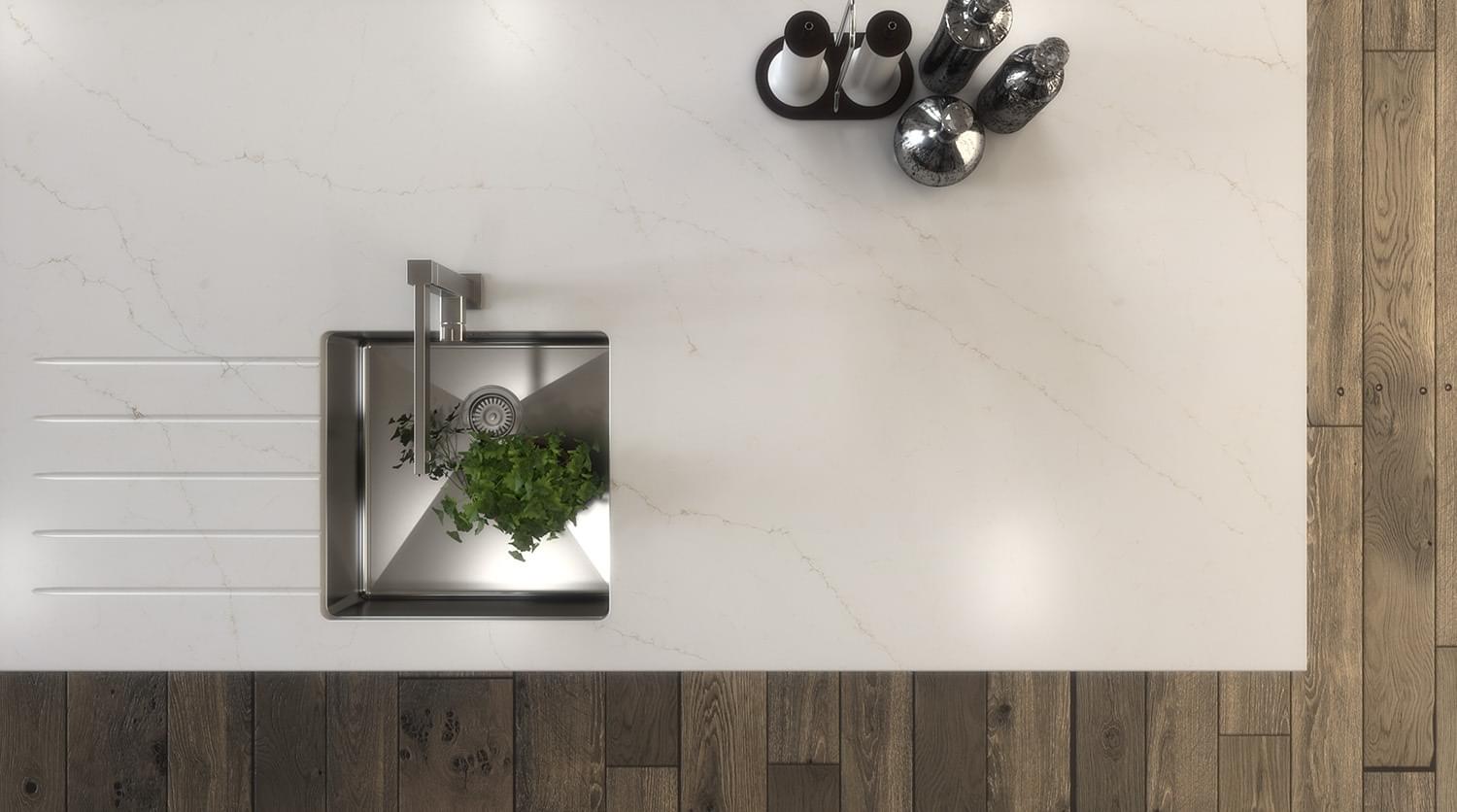 Consider these top 5 sought-after quartz countertops for 2023 when planning your kitchen renovation or revamp project. These surfaces are highly popular and could be a great option for enhancing your kitchen's aesthetic appeal.
Order some free samples
Want to see the beauty of our quartz surfaces for yourself? Why not order some of our free quartz samples to get a feel of our beautiful quartz worktop surfaces in your space.
Best selling Gemini Quartz Worktops as of March 2023
You may also like...