Top 5 most sought after Gemini Quartz colours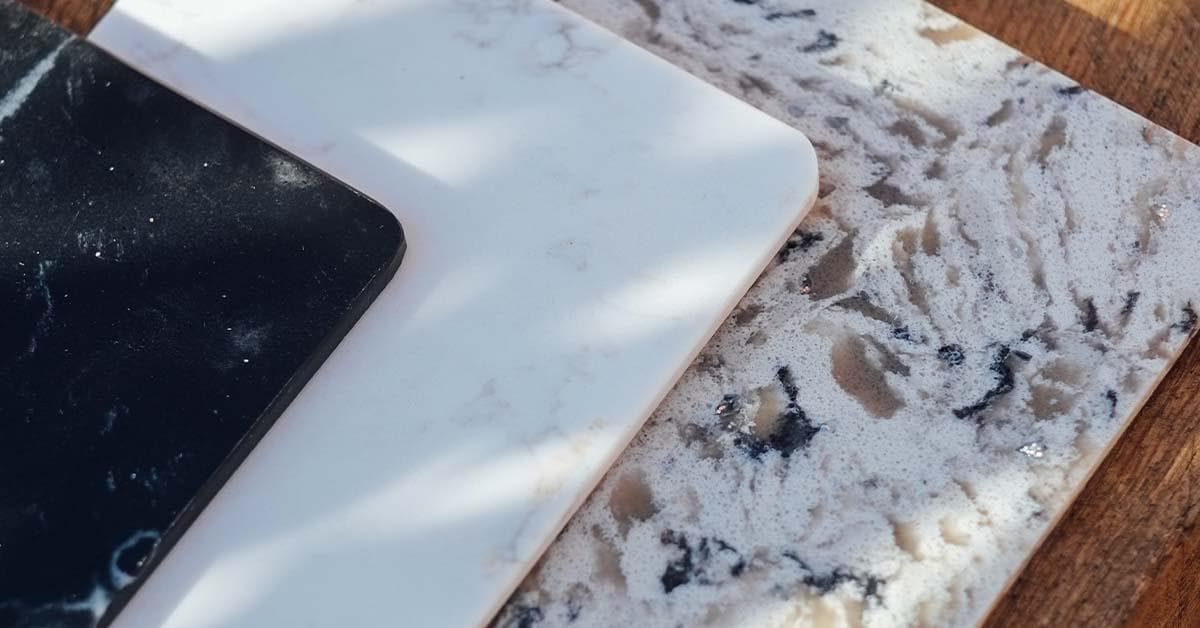 Your worktop choice is an important one when it comes to choosing your new kitchen. We like to think of the worktop as the hero of the kitchen. You may choose to switch around cabinet colours or wall paint choices, but the right worktop will stand the test of time and be enjoyed by you for decades to come.
But which worktop to choose for your new kitchen? We've rounded up our top five more sought after Gemini Quartz colours for some inspiration. Gemini Quartz comes in 30 beautiful design options. Ever since we launched in 2003, we've made it our mission to offer you a masterfully curated selection of only the more beautiful surfaces, at the UK's lowest prices. So without further ado, here are some of our timeless bestsellers.
Top 5 Gemini Quartz Colours
A timeless and elegant white quartz, Aspen Ice comes to life with an iridescent shimmer as the worktop sparkles under the kitchen lights. The versatility of this white background pairs with almost any kitchen cabinet design and colour.
Gemini Quartz was the first brand of quartz surfaces to launch a quartz range with what is known as a 'micro-mirror' aggregate that runs throughout the slab, providing a twinkling sparkle.
Aspen Ice is subtle and understated, yet confident and exquisite in its appearance. It lends itself to modern, traditional, or transitional design schemes and makes it right to the top of our most sought-after quartz worktops list.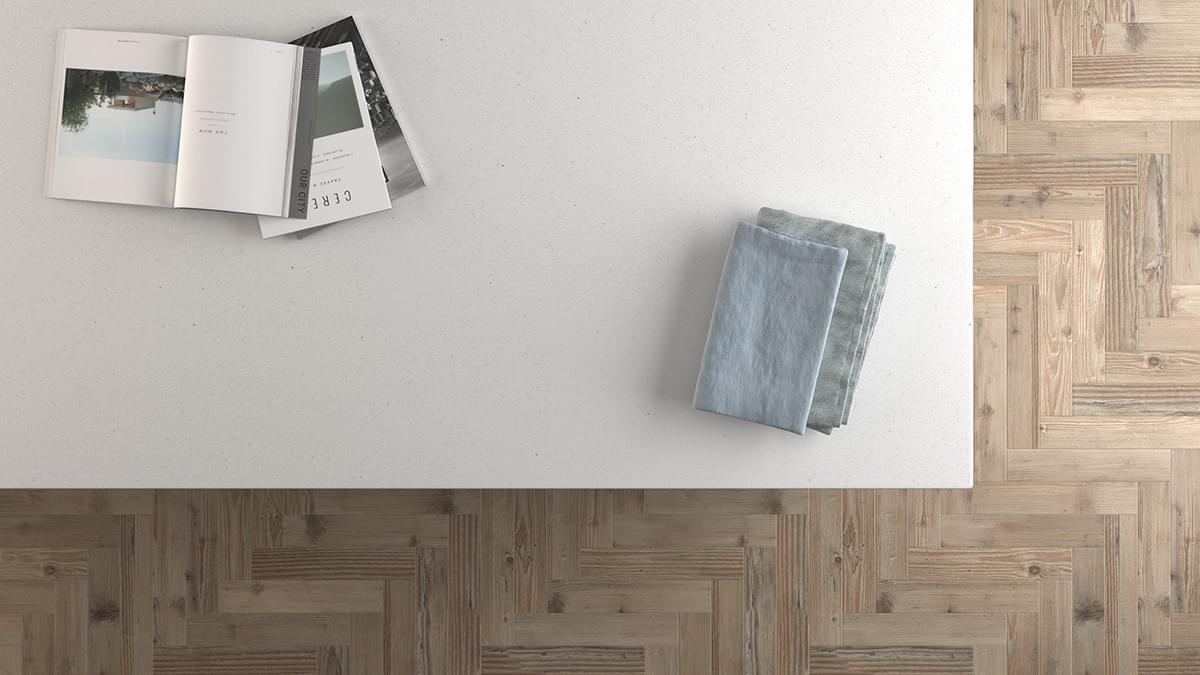 Midnight Starburst is a jet black quartz, that comes to life through the perfect distribution of mirror particles that will sparkle under the kitchen lights.
Using the proprietary Gemini Quartz Nano Shield, Midnight Starburst has a deeper black background and more lustrous shiny surface than any other quartz on the market. Midnight Starburst is the perfect example of what is possible when you use modern technologies to enhance the appearance of worktops in the home.
Black quartz worktops are here to stay, so whether you're looking to complement a dark and moody design scheme, or to create a standout finish on lighter and brighter units, Midnight Starburst is for you.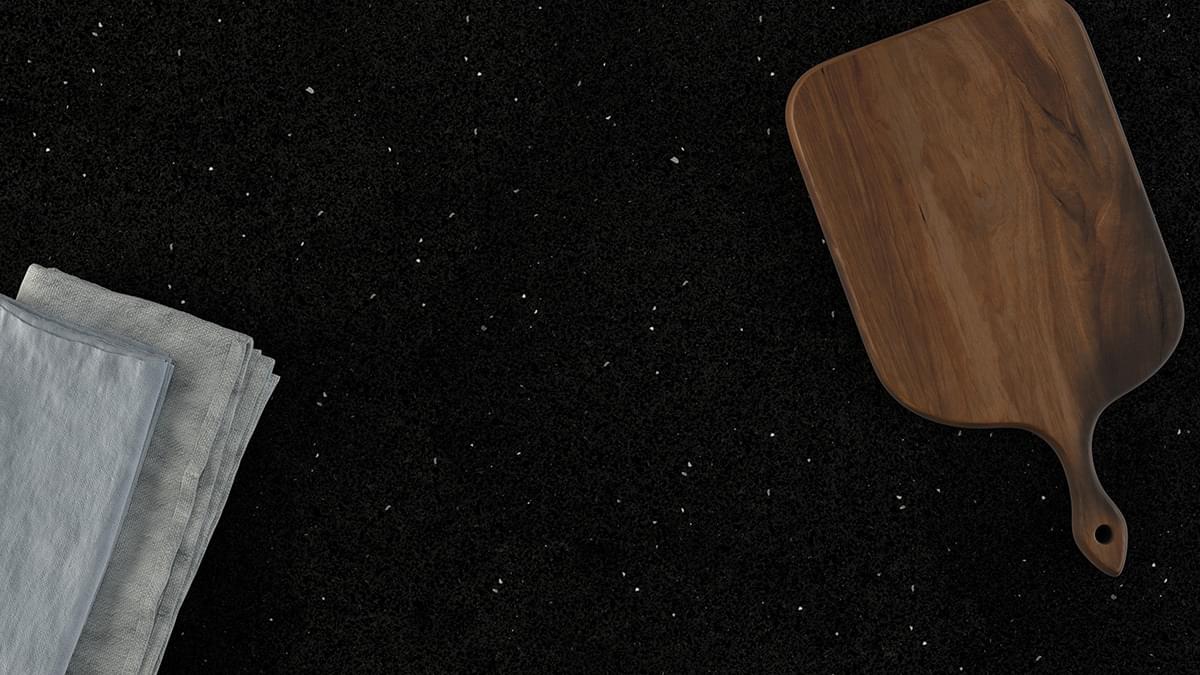 Looking for a marble inspired worktop in your kitchen design scheme? Want a standout kitchen worksurface? Look no further than Gemini Quartz Statuario Ice. This is a marble inspired worktop with a unique twist.
Statuario's design roots are laid firmly in its natural marble namesake. It has a bright, pure white background, with a deliberately limited use of grey veining. This creates a dramatic finish to the surface, enhanced even further by the special integration of micro mirror particles.
The end result? The best that nature has to offer with the best that modern technology can achieve. Gemini Quartz Statuario is versatile, fitting into almost any design scheme and will be sure to receive many compliments.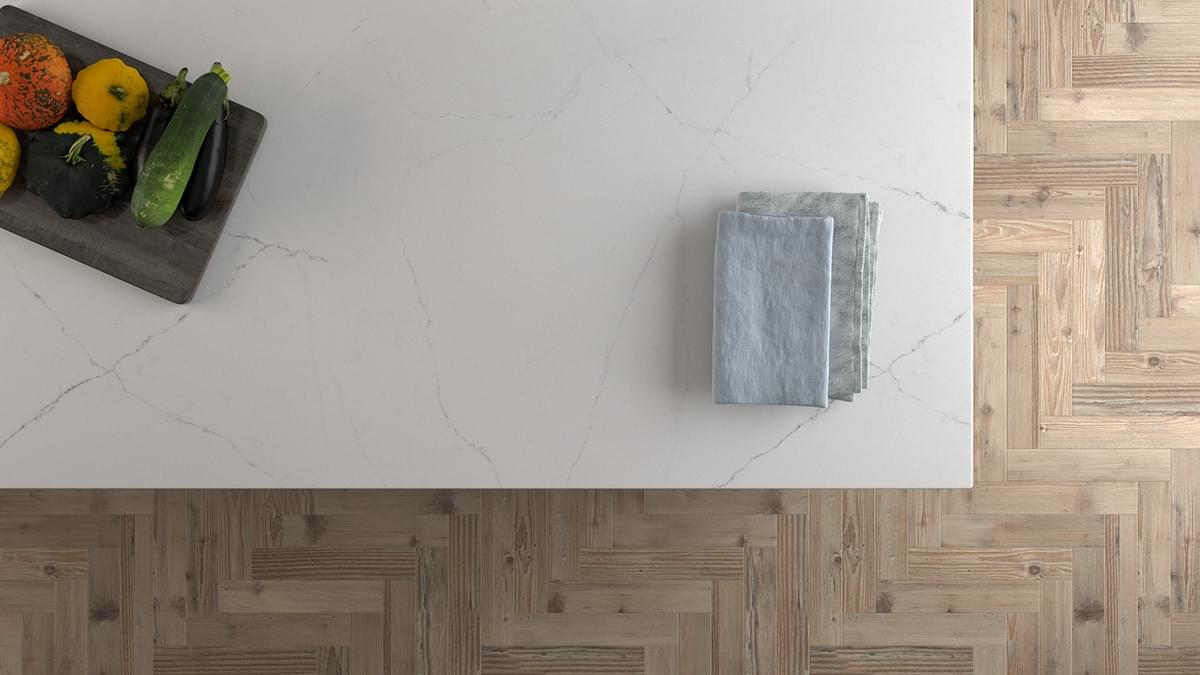 If you are looking for a truly natural, granite inspired finish to your kitchen, but want all the many benefits of quartz, then Atlas White is for you.
It is practically impossible to know that Atlas White is not a natural granite. The rock formation pattern creates an appearance of the material being hundreds of millions of years old. Yet the colour scheme is modern and clean, meaning this material fits with a myriad of design schemes.
Atlas White is particularly effective with traditional designs, including painted or natural wood, though whatever design you go for, it will be sure to grab attention and provide any kitchen with a stand-out finish.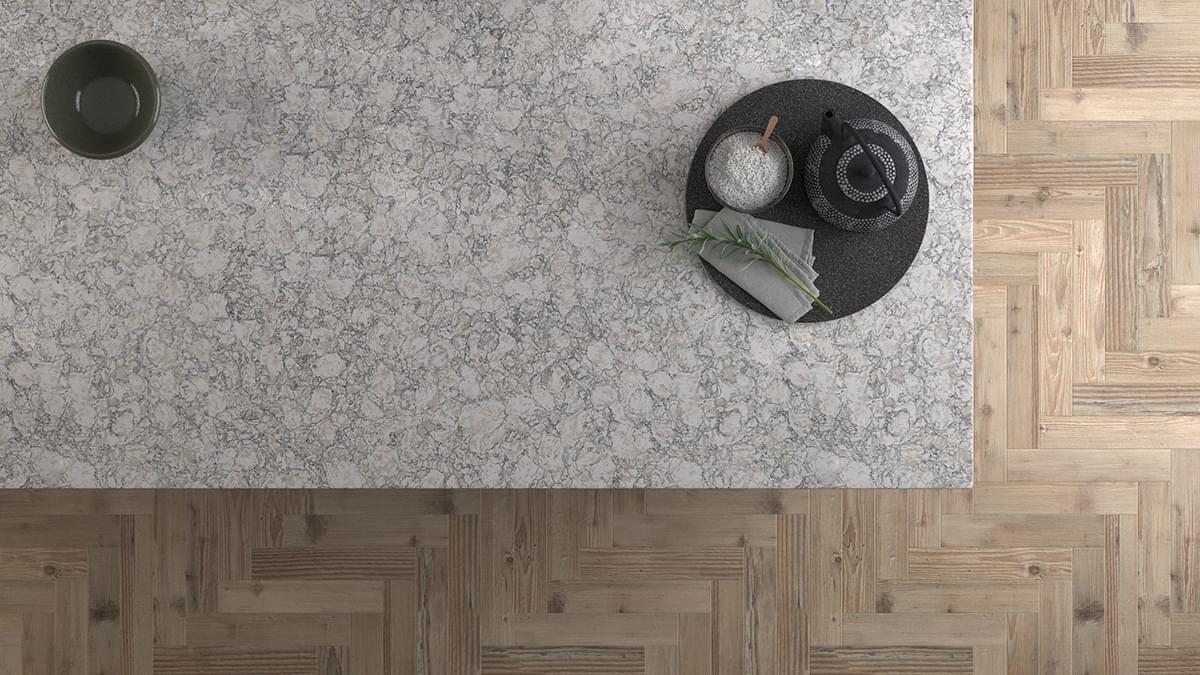 The industrial design trend is here to stay so meet Urban Concrete. This surface has all the interest of aesthetically finished concrete in a perfectly engineered surface. It's a true juxtaposition of old and new, with dark and light grey tones and unique imperfections that combine to provide an authentic appearance; all with the added benefits of quartz technology.
Gemini Quartz Urban Concrete is an ideal alternative to the impracticalities of genuine concrete. Through its unique Nano Shield, it delivers even greater protection to the surface, preventing any unwanted stains or marks. This ensures you have a surface that maintains is incredible appearance over the lifetime of your kitchen.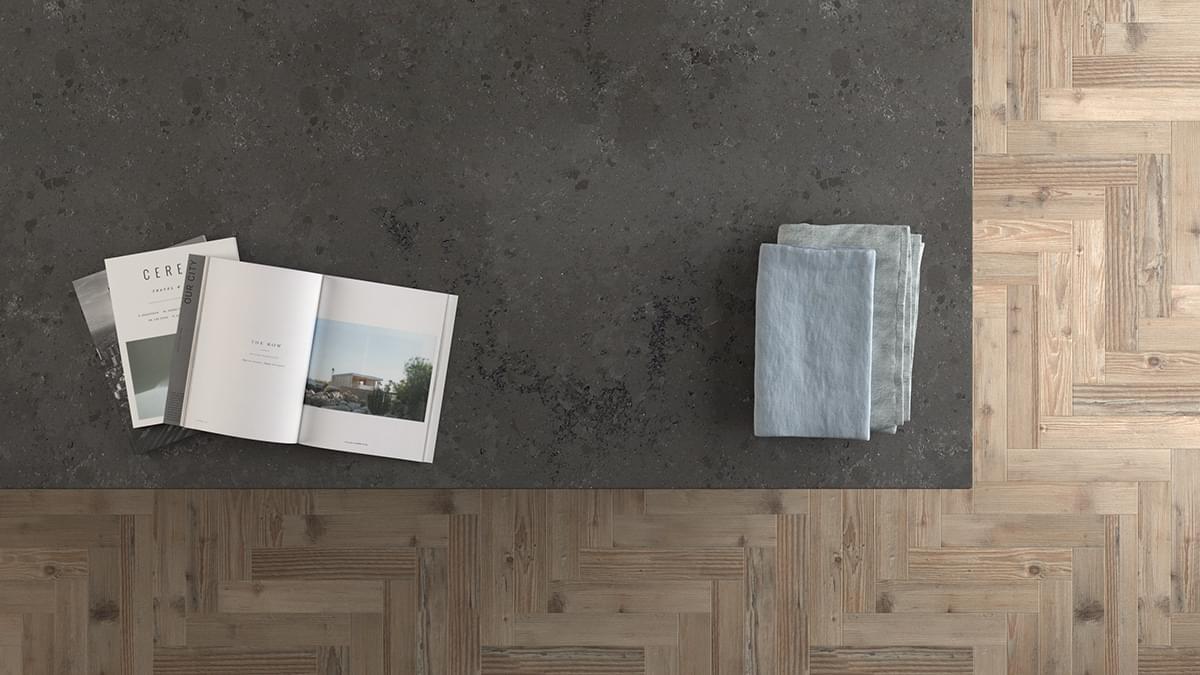 Order some free samples
Want to see the beauty of our quartz surfaces for yourself? Why not order some of our free samples to get a feel of our beautiful quartz worktop surfaces in your space.
You may also like...