Shake it up with a Shaker Style Kitchen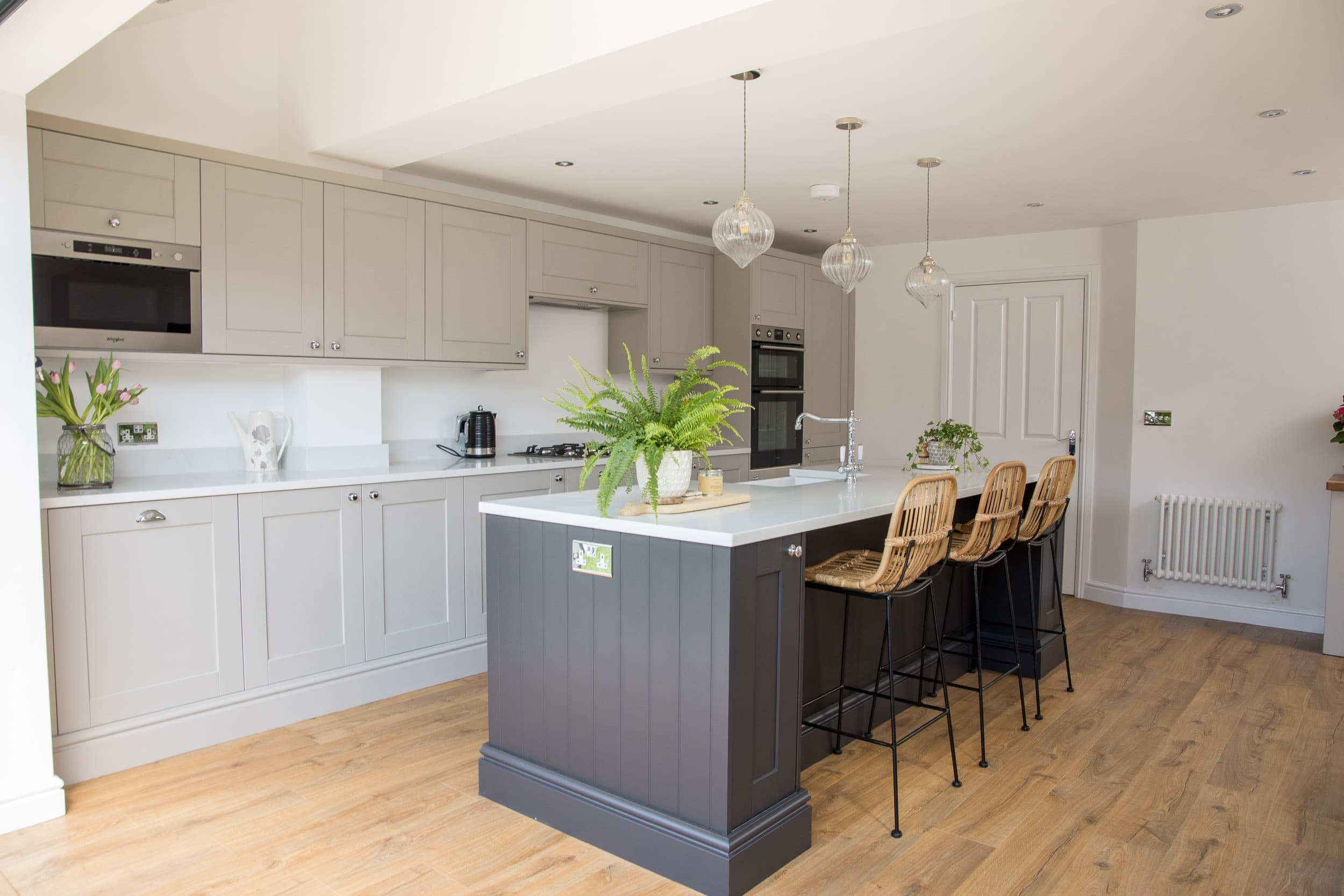 Shaker style decor has a timeless appeal and originated as a trend from a group called the "Shaker Quakers" who took pride in creating hand-crafted furniture with pure, clean lines and perfect proportions. This 18th-century tradition can be seen in today's kitchen for those who prefer an unpretentious design.
In the kitchen, this style reflects the core principles of this community: simplicity and functionality. The Shaker style features clean lines and balanced proportions, usually with flat centre panels on cabinets with square edges and minimal details. Its universal style will suit a variety of homes, and would be ideal for those who want to keep decorating minimalistic or prefer furniture that reflects a history of quality craftsmanship.
What options do you have for your Shaker kitchen worktops?
Shaker style kitchens are known for their timeless sophistication, versatility and flexibility. Originally known for its rigid design, the Shaker kitchen has become more flexible and often features understated tweaks for a more contemporary aesthetic. Shaker style kitchens work wonderfully with muted colours and here we have curated the most popular worktop colours for these kitchens.
From the finest quality quarries to your home, all of our materials have unbeatable performance. Every Gemini surface is selected for its enduring qualities which work well for all the ways you use your kitchen. Compare material advantages and disadvantages.
5 Shaker-inspired kitchens along with some Gemini Quartz surfaces to get the look
Arabescato
From our marble collection, this style of worktop features the grey veins on a white background with a more subtle design. With a polished finish, this surface is guaranteed to brighten up any room and make a statement.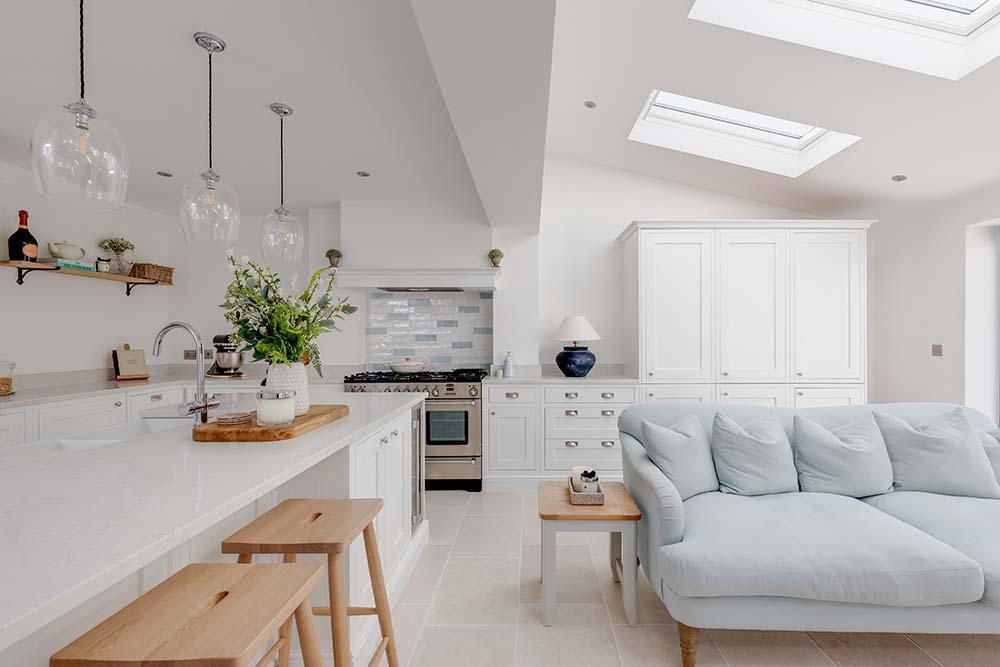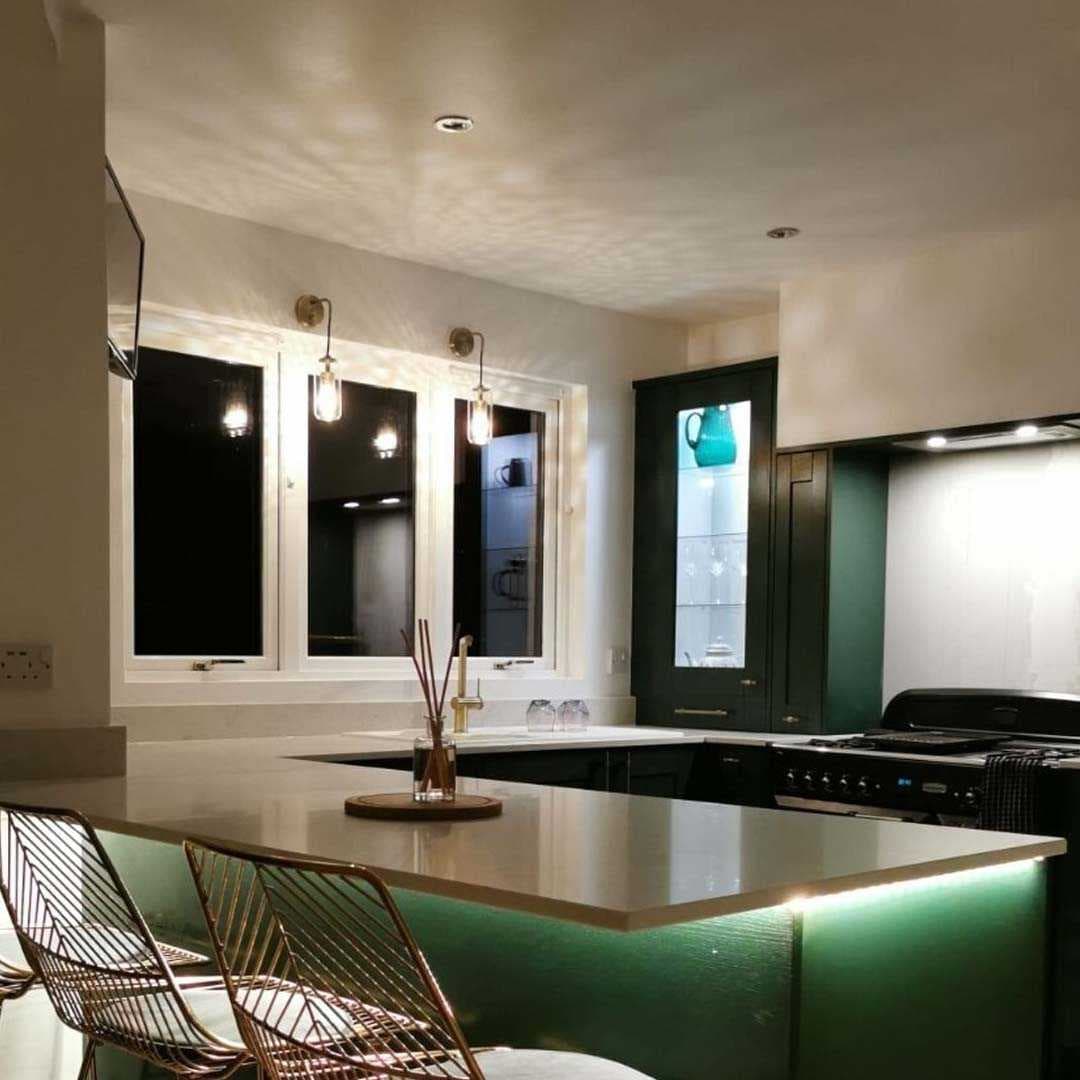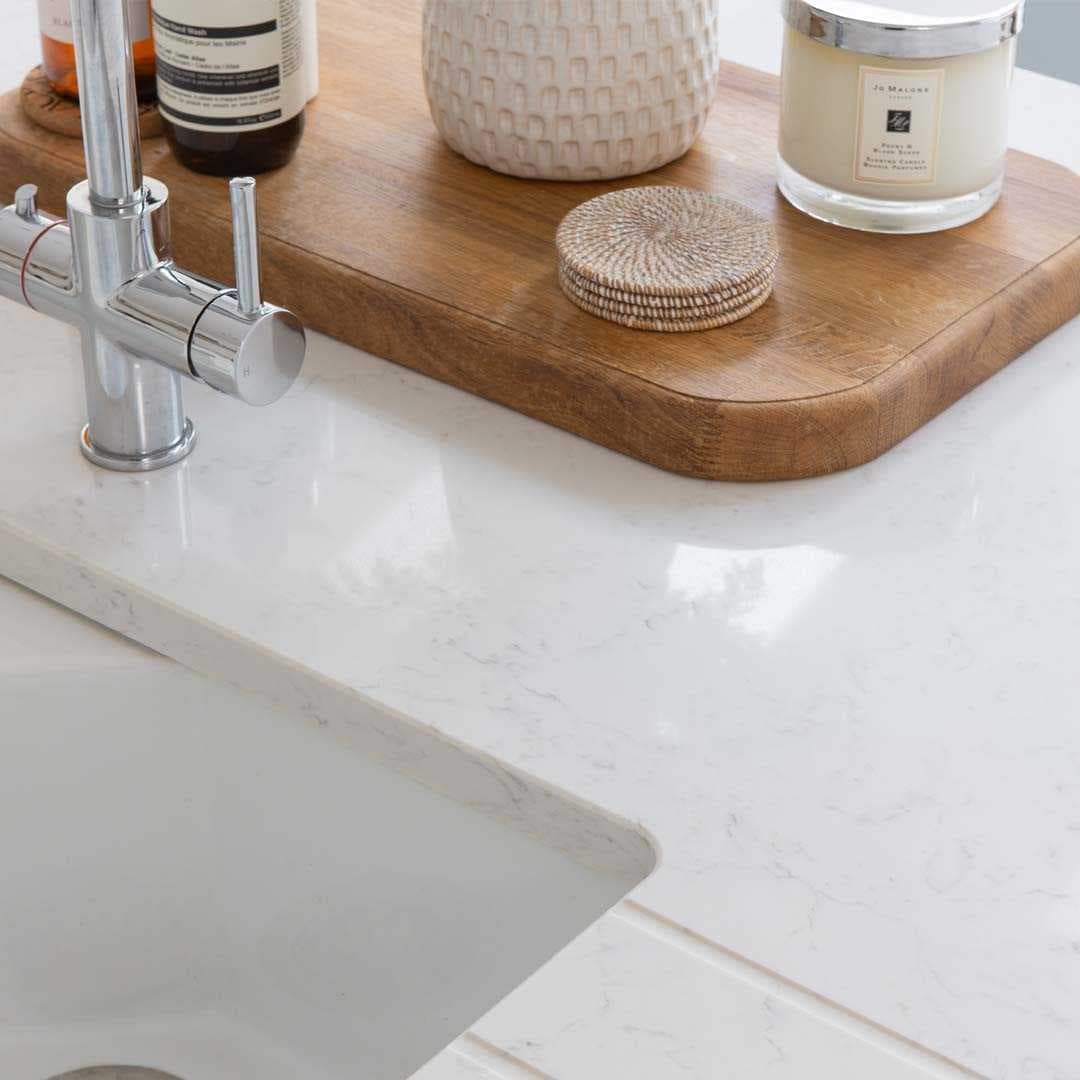 Venetian White
Venetian white offers a simple, understated surface with soft feathered veins running throughout that is perfect for a simplistic Shaker design. The colour is clean and sophisticated and creates a wonderful style when paired with coloured cabinets and units, creating a contemporary shaker style.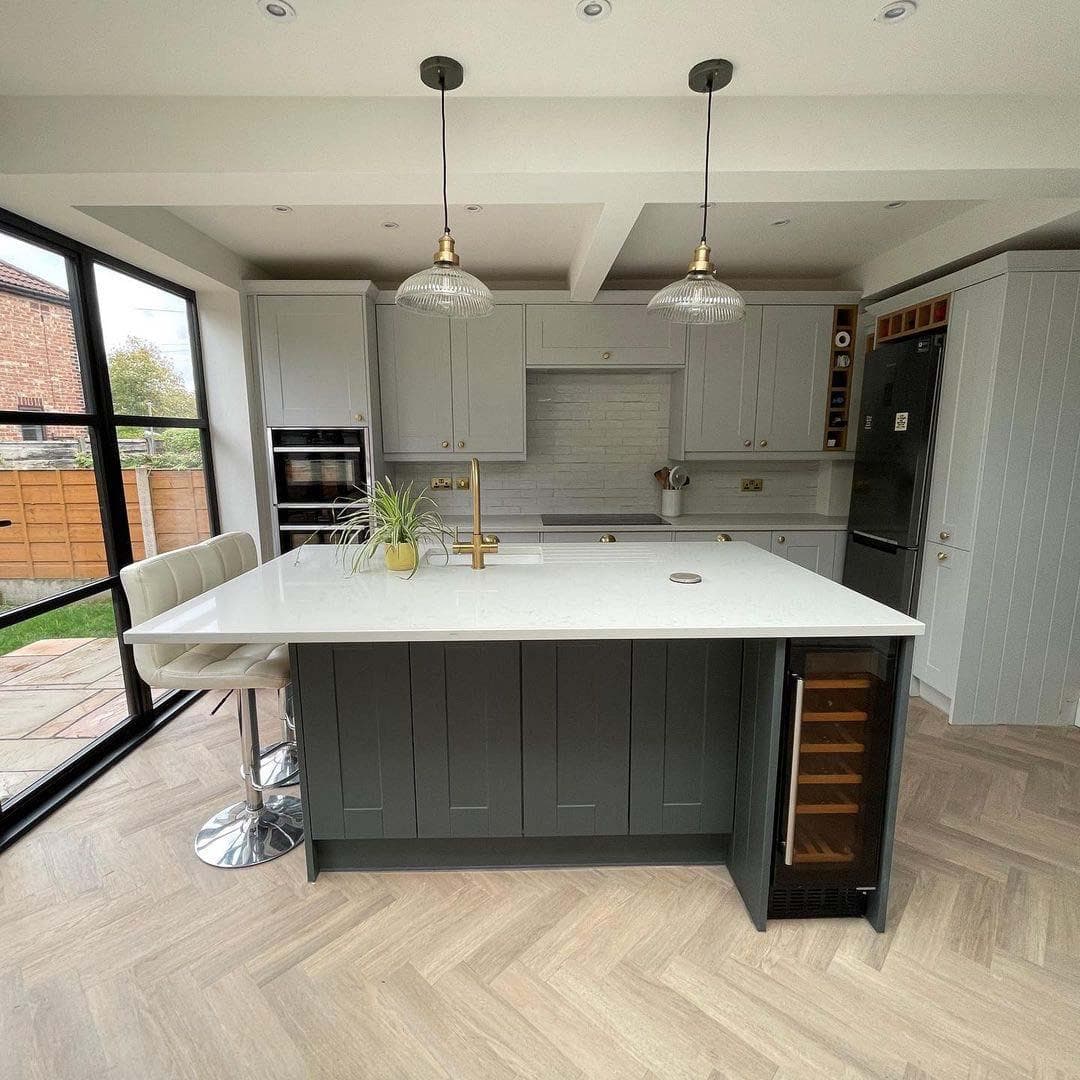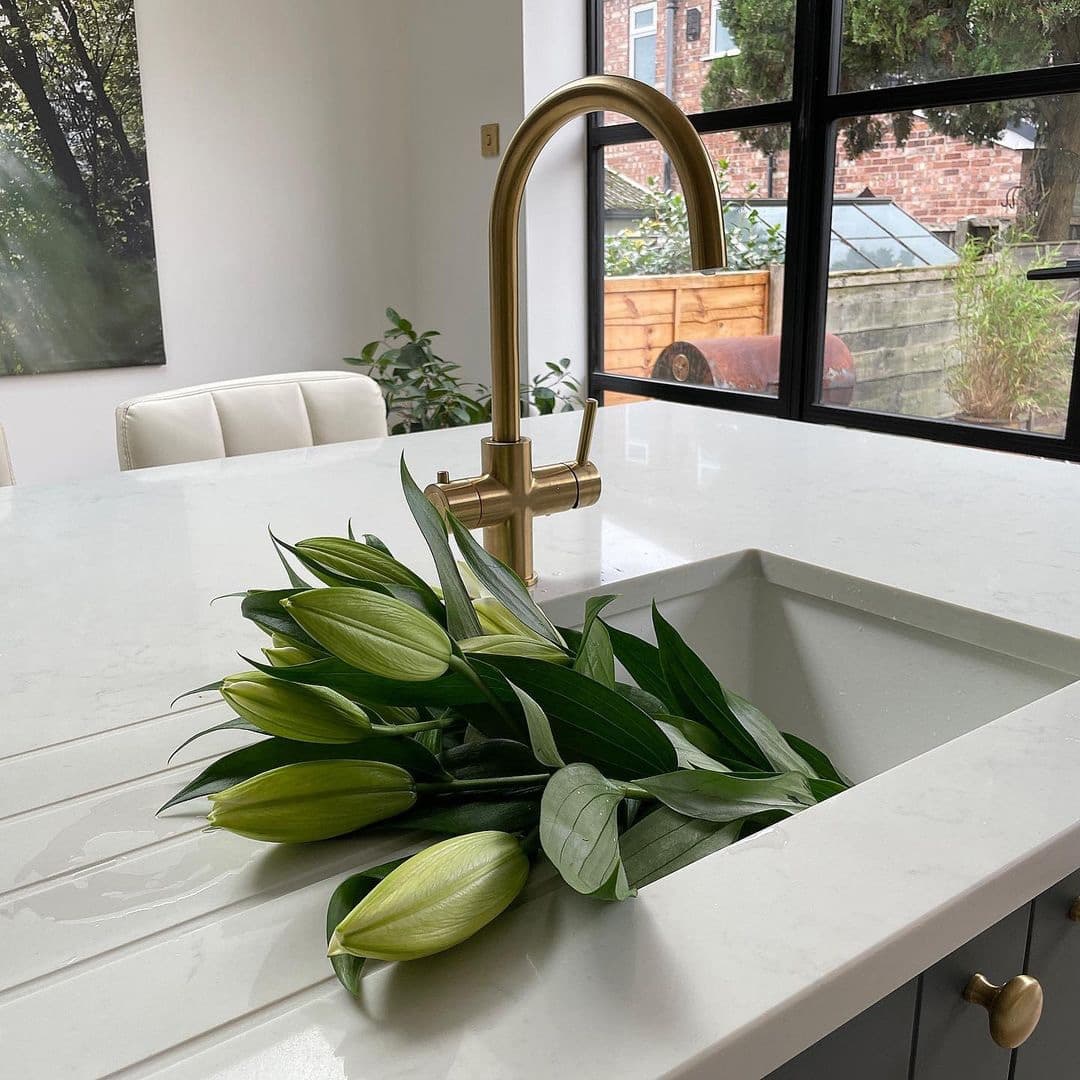 Capri White
A spacious, light kitchen with high ceilings will work well for a shaker style design. Clean lines and simple accents evoke calm, while modern touches keep the space from looking outdated.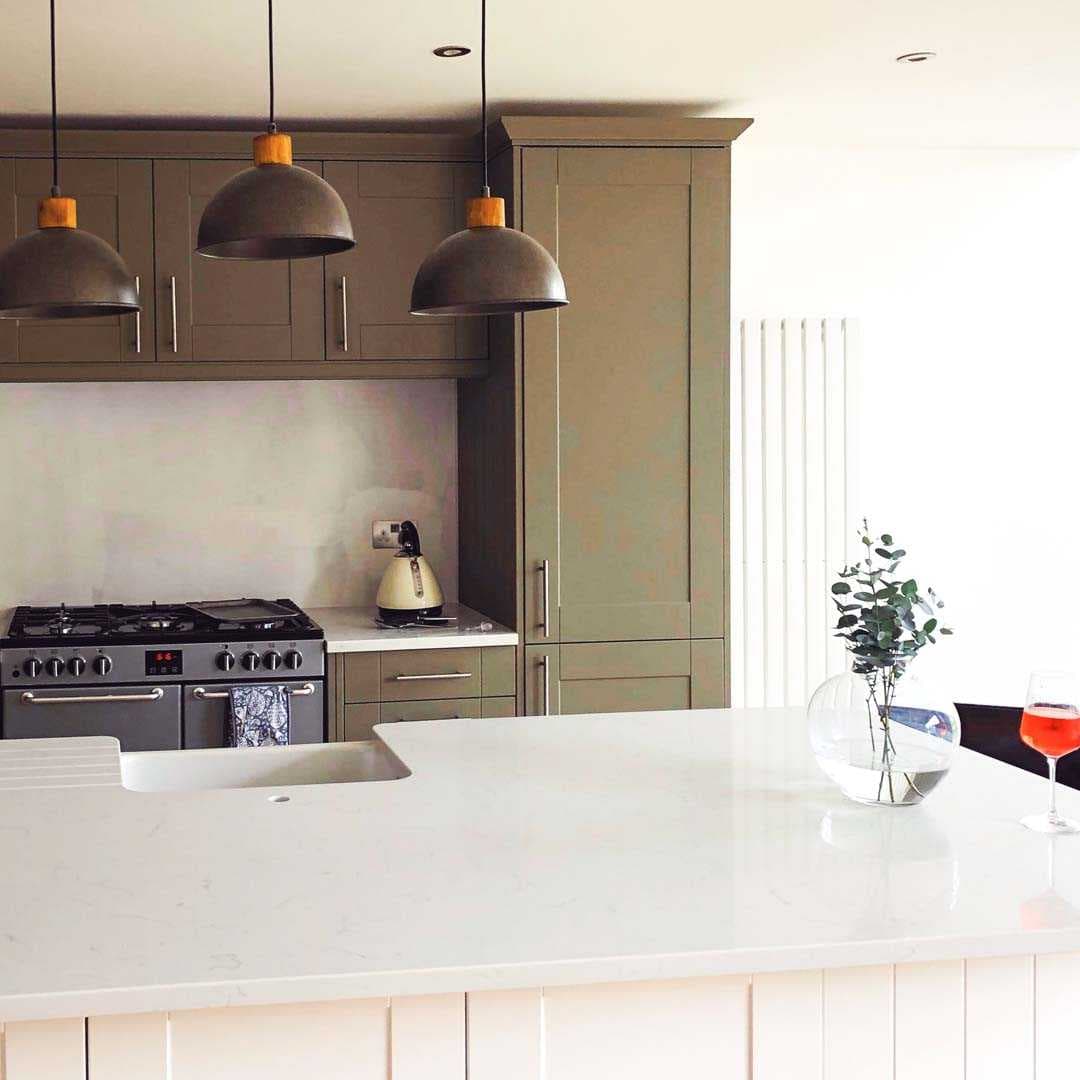 Statuario Ice
With Statuario Ice marble countertops, you can make your island a more prominent feature in your home. The grey veins against the white background make for a striking design choice and a great match when paired with subtle coloured cabinets.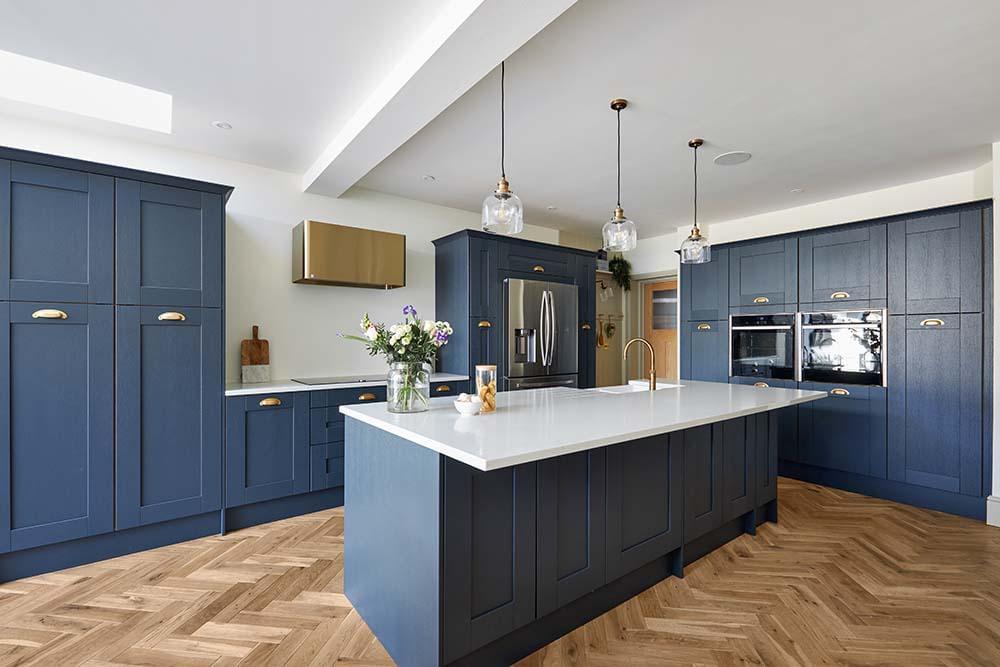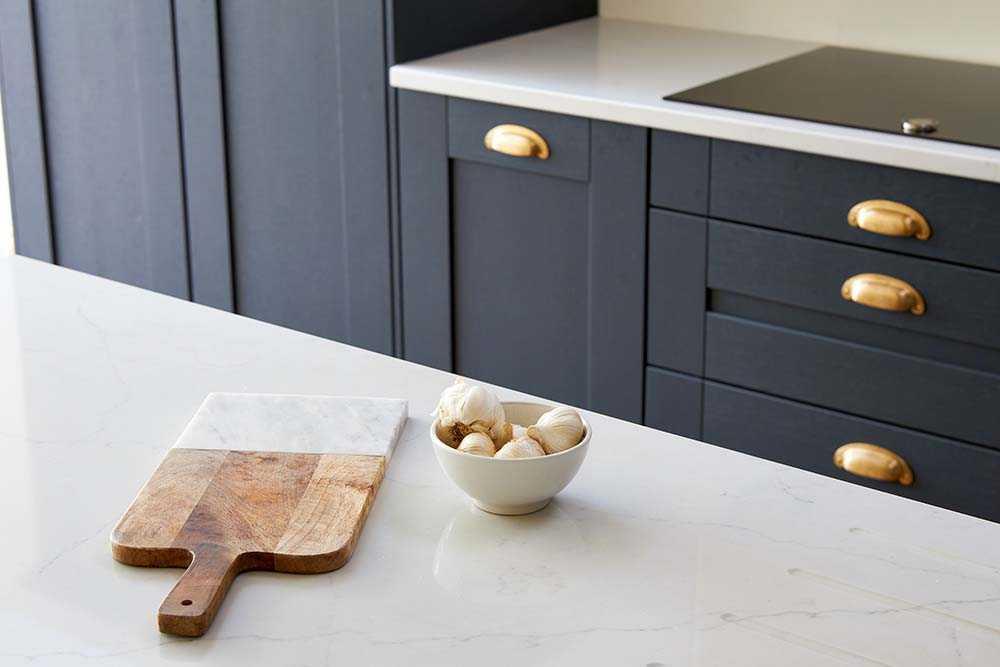 English White
If you are looking for a simple and classic Shaker style kitchen that is restrained in colour choice, English White is the perfect surface to pair with your design. This surface is elegant in style and has a sophisticated finish, creating a bright style that will open any space.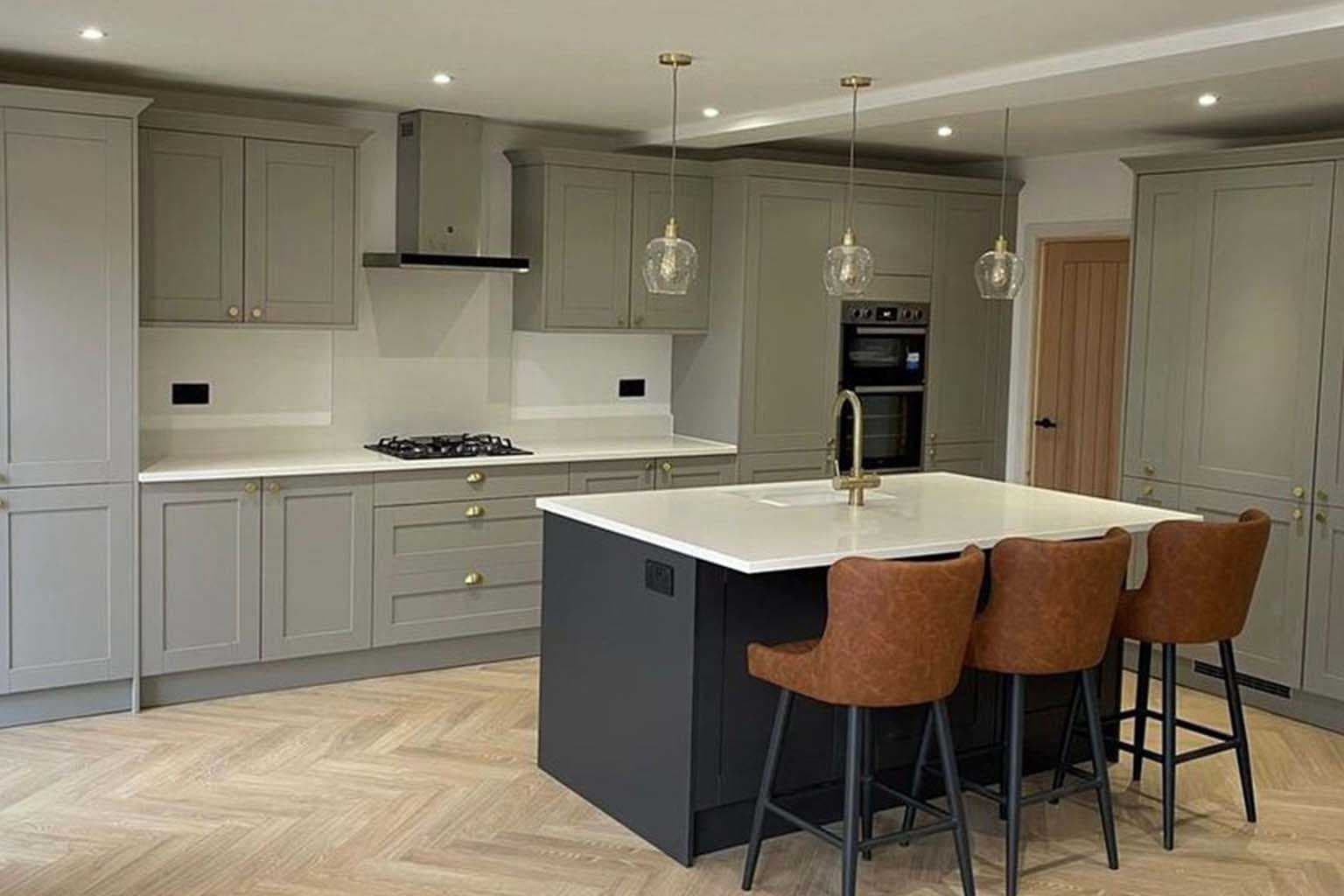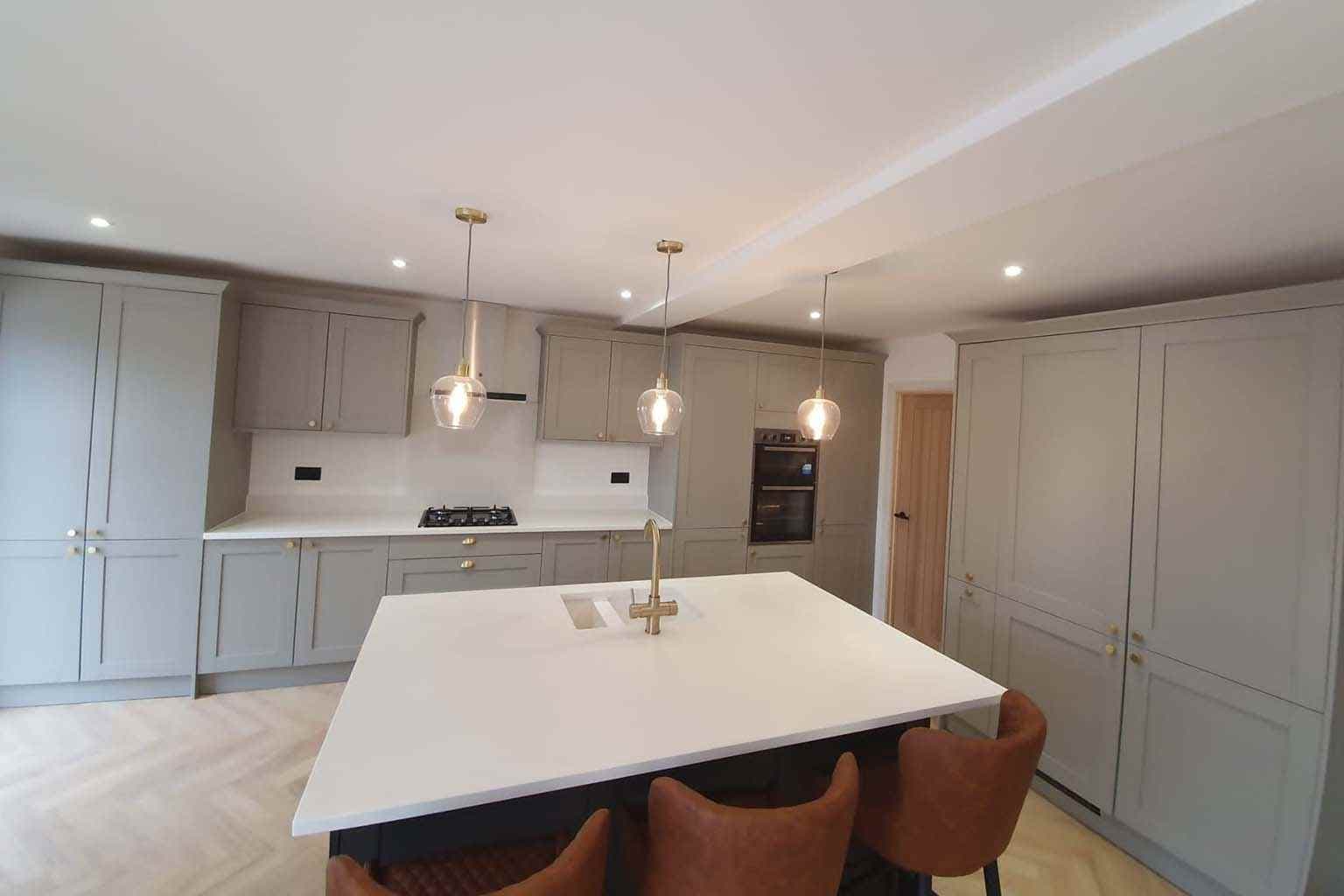 3 ways to bring the shaker style into your kitchen
Accessorise with simple handles and knobs
When selecting handles for your shaker cabinets, a basic style is the best choice. This connects to the original traits of that style which are functionality and simplicity.
Quintessential Shaker Elements: Consider the Function, Design & Cabinet Storage
Utilise built-in kitchen elements to achieve an authentic shaker style. from wooden beams and open brick walls to add a feature to your kitchen. You can add in elements like hooks and hanging elements to create interesting aesthetics whilst keeping organised and minimalizing mess and clutter.
Make the most of your space with a variety of cabinets
When designing a shaker style kitchen, take advantage of the whole space. Mix and match your cabinets with an open design or glass fronts to create contrasting visual appeal on an otherwise small space.
Request a free quote
Interested in one of our quartz surfaces for your kitchen? Get in touch for a free, no obligation quote today.

You may also like...