How Smart Technology Is Changing The Kitchen in 2023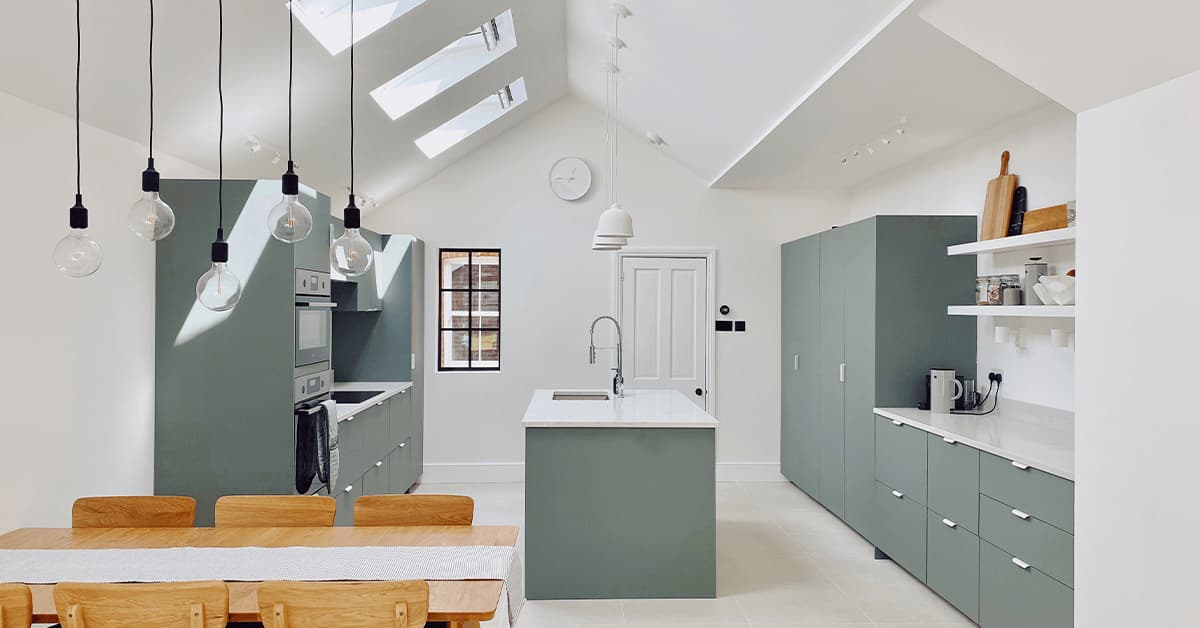 We spend a lot of time using smart technology, whether it's our smart phone, the internet, the smart TV or even our smart watches. In today's world everything is connected, and technology plays a larger part in our lives as time goes on. In recent years, the focus on the smart home and the internet of things has kicked into gear. And in our busy lives, smart devices have been developed to help us manage daily life.
We spend a lot of our time at home in the kitchen which doesn't just involve cooking, but eating, socialising and catching up with family too. With this in mind, it's plain to see why smart kitchen tech is increasingly popular. In fact, the smart kitchenware industry has exploded, and we're now spoilt for choice. So what kinds of smart technology are available to add to your kitchen worktops?
Smart Technology in the Kitchen
The Worktop Charging Port
EVOline®Circle80 DisQ
The EVOline Circle80 DisQ is a versatile and intelligent solution that offers three functions in a single compact unit. It combines a socket, double USB charger, and cable outlet into one sleek design that can fit seamlessly into any desk or kitchen worktop of your choice.
This innovative product is designed to provide discreet power connectivity to your devices without compromising on aesthetics. Its compact and sleek design makes it a perfect addition to any modern workspace or home, and the cable outlet helps you keep your cables organised and out of sight, providing a clean and clutter-free work area.
In addition, the EVOline Circle80 DisQ is made with high-quality materials and is built to last. Its durable construction ensures that it can withstand the wear and tear of daily use, providing reliable power connectivity for years to come.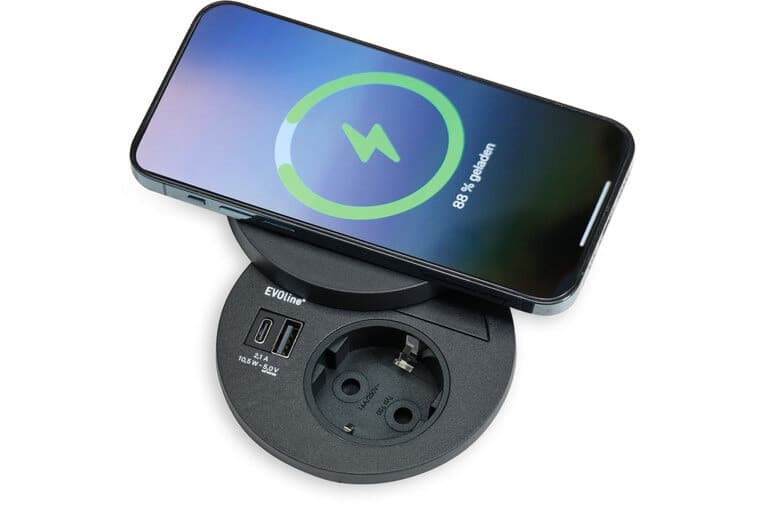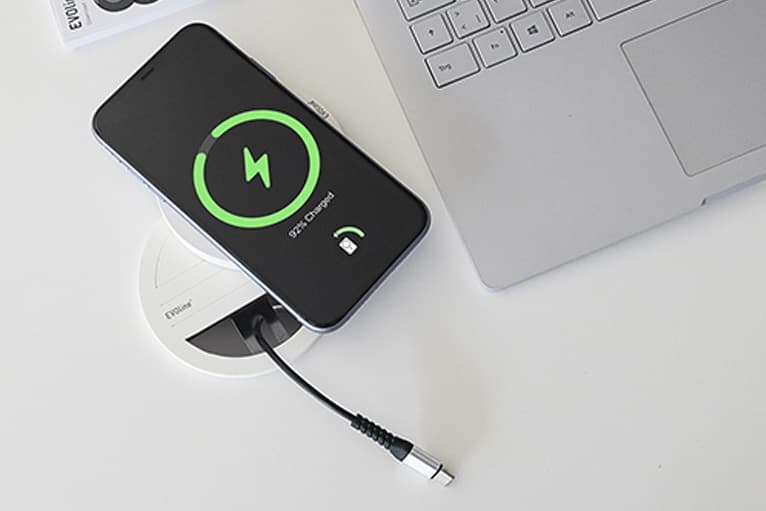 EVOline Power and Data Sockets
With our range of EVOline power and data sockets, integrating power sockets into your Gemini worktops has never been easier. These sockets are designed to offer both functionality and style, ensuring a discreet and fashionable addition to your kitchen.
Our EVOline sockets provide the convenience that every modern kitchen requires, offering power wherever and whenever you need it, without the clutter and mess of cables. This sleek and practical solution enables you to power your appliances and devices with ease, making cooking and entertaining more enjoyable and efficient.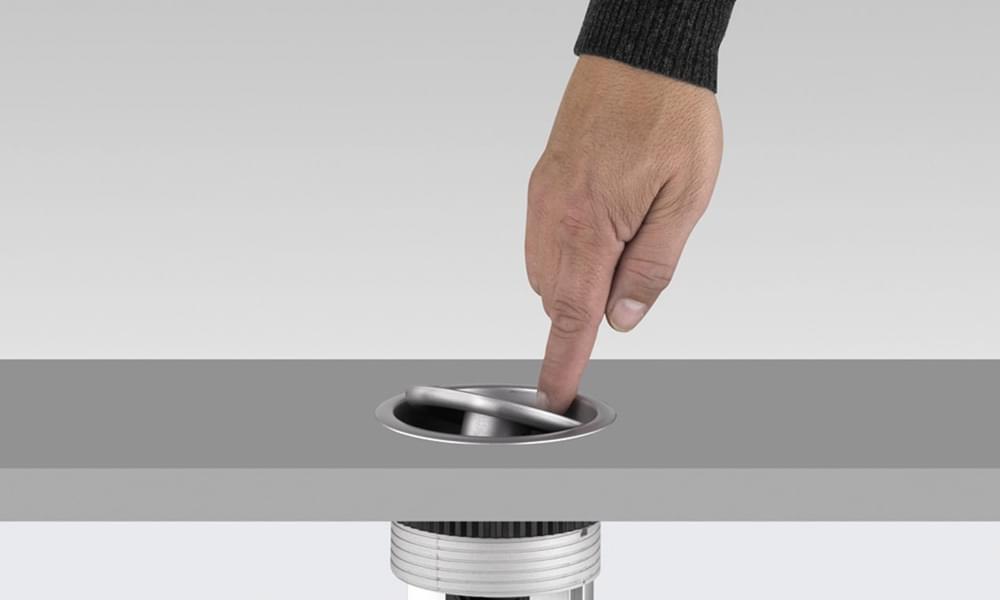 Remote Control Cooking
In the kitchen, there are plenty of smart technology that will help with the main function; cooking. A smart slow cooker would be a great addition to your quartz worktop. These devices can be operated from your phone, so you can turn it on or off, change temperature and even check how your dish is cooking, without even being in the house!
BORA Cooktop and Extractor Systems
BORA Cooktops are designed to integrate with smart home technology, which allows for a seamless and intuitive cooking experience. BORA has brought about a revolution in home cooking appliances by offering a range of cooktop extractor systems that cater to individual cooking preferences and lifestyles.
Their mission from the outset was to do away with the unattractive extractor hood, and today, customers can select from a variety of BORA systems that align with their unique aesthetic sensibilities.
Our association with BORA at Gemini is founded on the shared goal of pairing the most attractive and functional cooking appliances with the world's most stunning surfaces.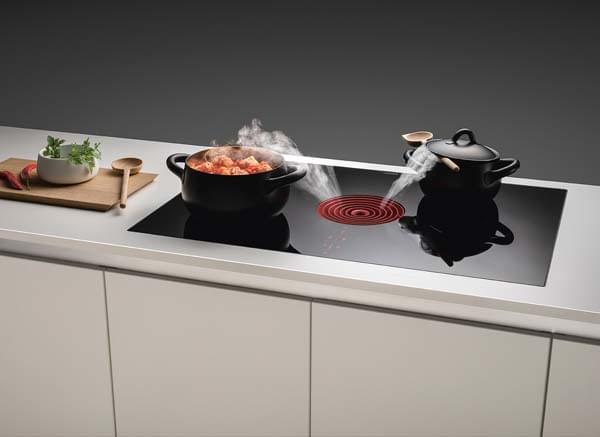 Smart Coffee Machines
Smart coffee machines are the invention we've all been waiting for. What could be better than using your smart phone to make a coffee from the comfort of your bed in the morning? Can you think of a better way to start the day than going downstairs to find a freshly brewed mug of coffee or tea on your kitchen countertop?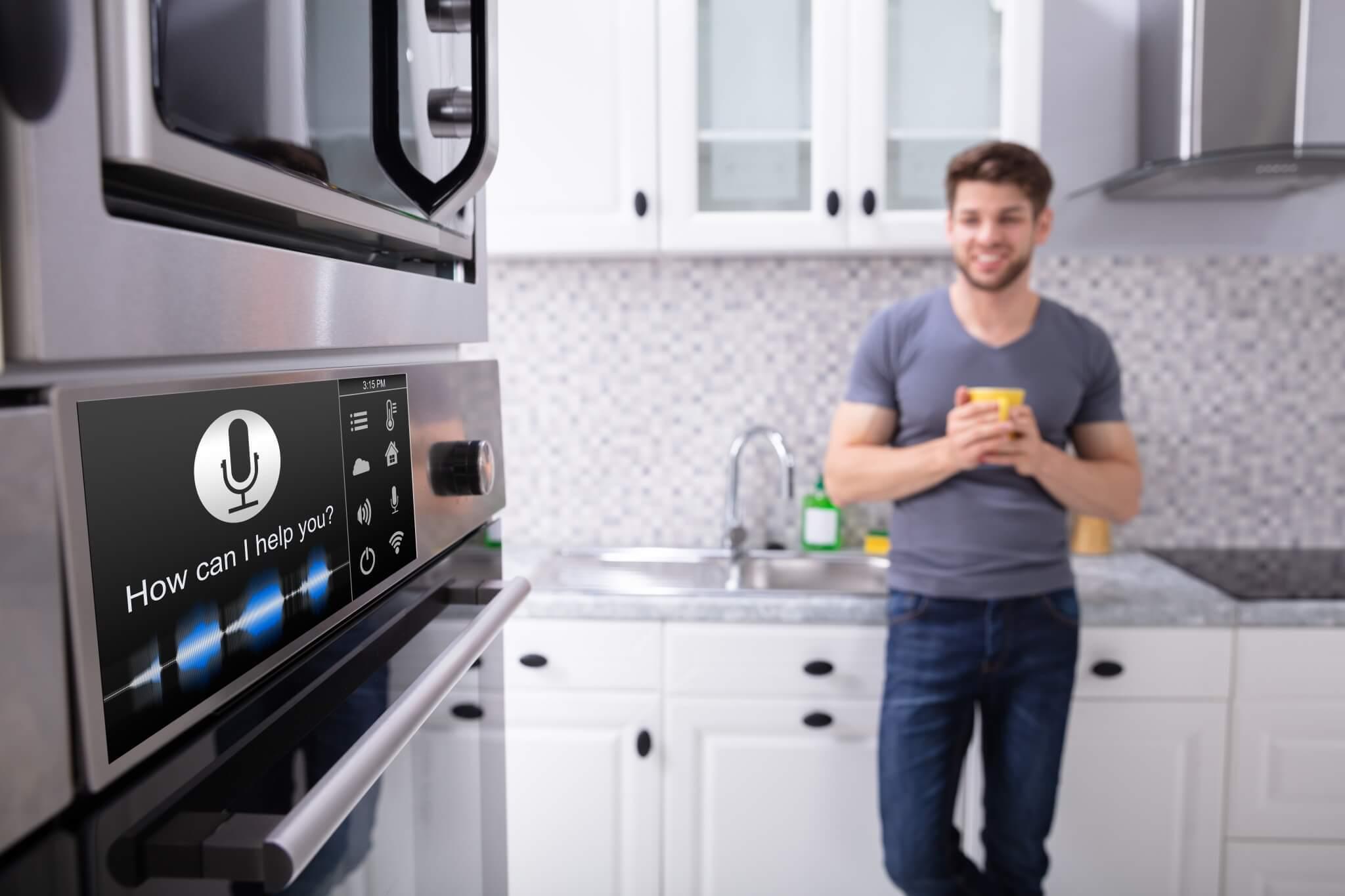 The Smart Fridge
If you're upgrading your kitchen to a smart room, you will notice the rise of the Smart Fridge. From touchscreens and light-up transparent doors, to placing online orders for your regular groceries. These sufficient machines are a desirable item for the modern home.
Smart fridges aren't just a fad or novelty gadget; these appliances are intelligent and have made major improvements on the traditional fridge freezer. They have programs that help keep food fresh; using improved airflow systems to maintain freshness and lower bacteria counts. Vitamin preserving lights keep fruit and veg nutritious and wholesome and freezer draws stay frost free, eliminating the battles of defrosting.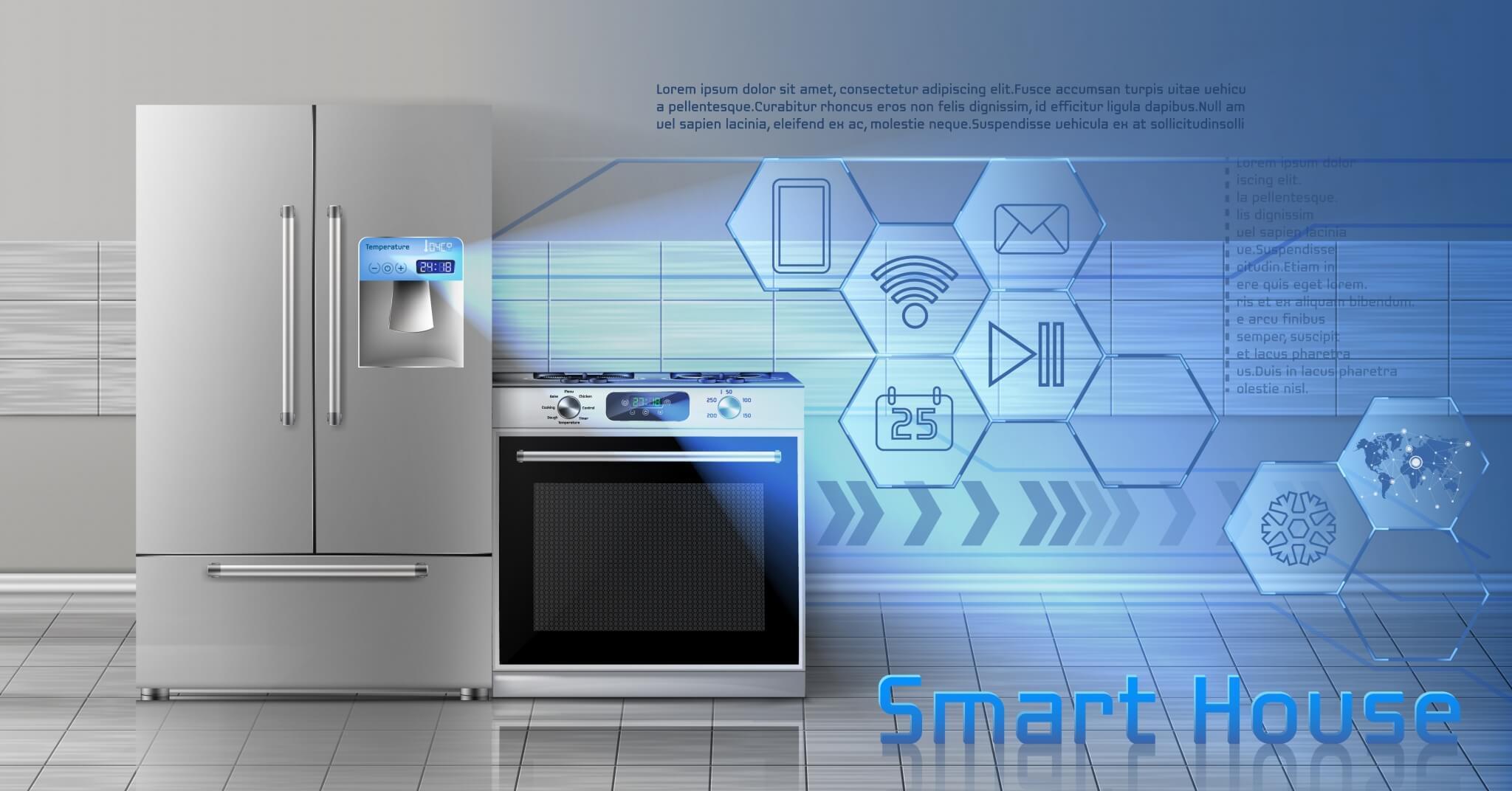 InSinkErator

An InSinkErator food waste disposer is a fantastic addition to any modern home. This clever device sits neatly under your sink, ready to take care of your food waste with ease. Not only is it incredibly convenient, but it's also a responsible choice for those who want to reduce their environmental impact.
It's a convenient, responsible, and hygienic way to dispose of food waste, and it can help to reduce your environmental impact in a significant way.

Smart Technology Hubs
All smart home appliances are best brought together into one control centre, called a smart hub. When hubs first came onto the market, they were wired into the internet router. Now there's the likes of Amazon's Alexa and Google Home.
They work wirelessly as hubs via app and voice command control. That's right, smart hubs have their own app just like each individual smart home device. Rather than just controlling one device, the hub app can unify all smart home devices to one point of control.
The vast number of companies making different smart devices means it can be hard to get them to sync up and achieve the goal of smart-home automation. A smart hub can tie disparate smart tech together to help achieve it.
Article Updated: April 2023
You may also like...