Benefits of a kitchen island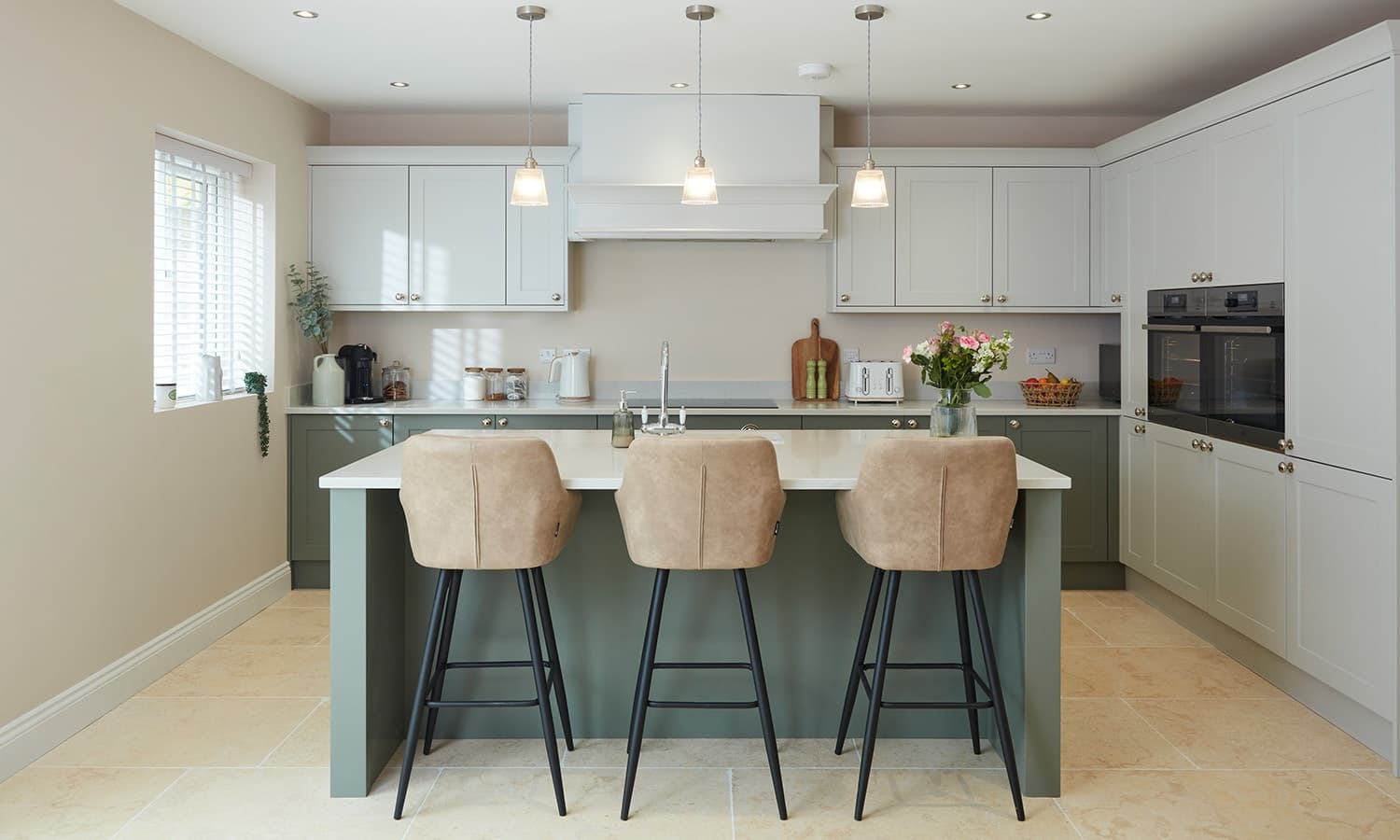 Kitchen islands have become a popular addition to modern kitchens and for good reason. They provide extra worktop space, storage, and seating, making them a practical and functional feature in any kitchen.
Your kitchen layout will depend on the type of island you choose whether it is an island that takes centre stage in an open-plan kitchen, an L-shaped island that utilises the space, or a breakfast bar.

Benefits of adding a kitchen island to your home
Extra worktop Space
If you love to cook or bake, you know how important it is to have plenty of workspaces. A kitchen island can provide just that, giving you room to prep ingredients, roll out dough, or chop vegetables.
A kitchen island can provide the solution if you need more space for food preparation, cooking, or entertaining. With an island, you no longer have to worry about running out of space while preparing meals. You can even install appliances, such as a hob or sink, to make cooking and cleaning more convenient.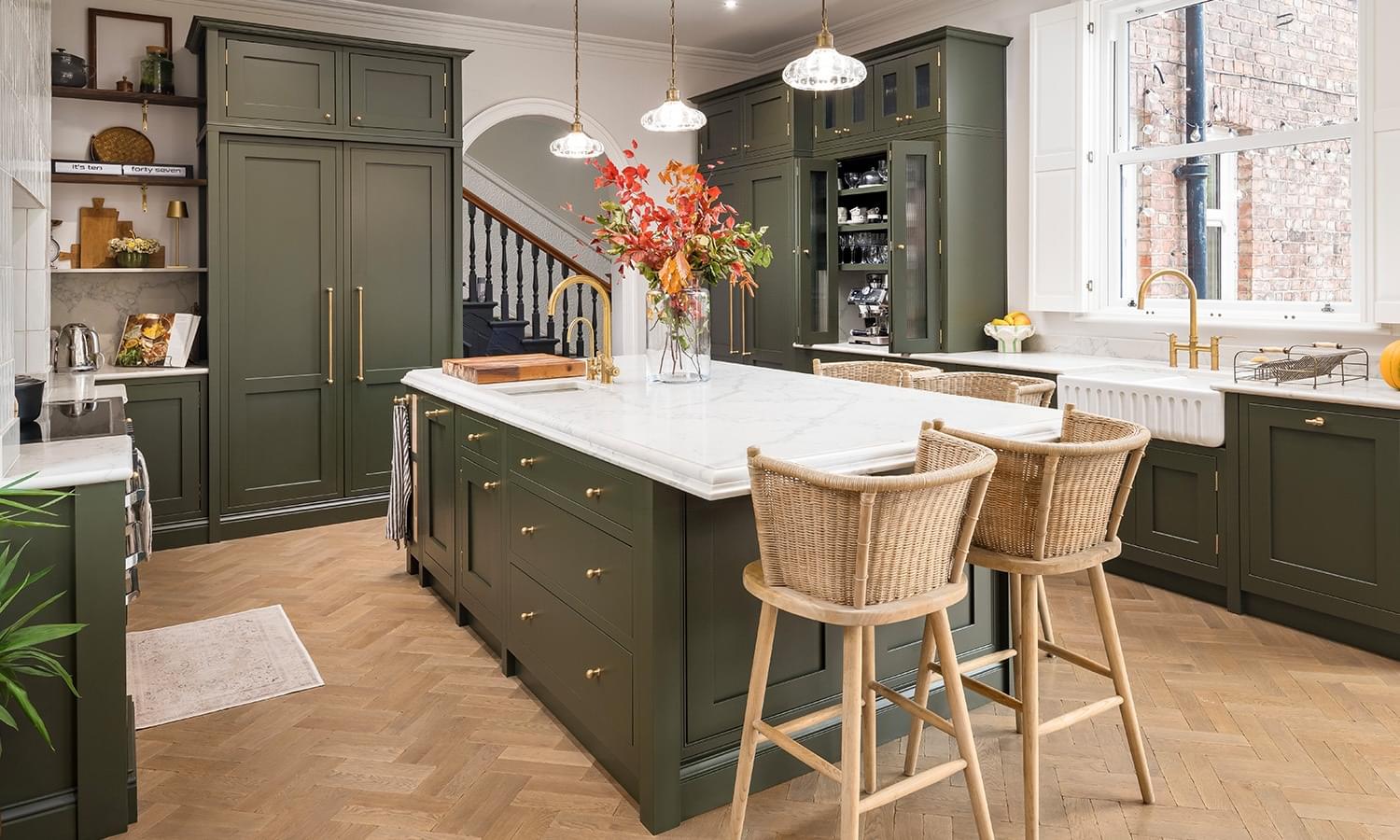 Additional Storage
In addition to providing extra counter space, a kitchen island also offers additional storage space. Depending on your island type, you can choose from a variety of storage options, such as cabinets, drawers, and open shelving.
This allows you to store items that you would normally have on your kitchen countertops, such as cookbooks, utensils, and small appliances. You can also use the extra space within the island to store larger items, such as pots and pans, that may not fit in your existing cupboards. Kitchen island storage is the perfect way to keep your kitchen organised and unclutters your worktops.
Multi-Purpose Functionality
A kitchen island can serve a variety of functions, making it a multi-purpose feature in your kitchen. In addition to providing extra counter space and storage, it can be used as a dining area, workspace, or bar.
With the addition of bar stools or chairs, you can create a casual dining area that is perfect for quick meals or entertaining guests, the kitchen island can become or even replace the dining table which is a great way to utilise the space in a smaller kitchen.
Choosing stools or chairs that complement the style and colour of your quartz countertop or your interior design will bring the space together and create a cohesive design.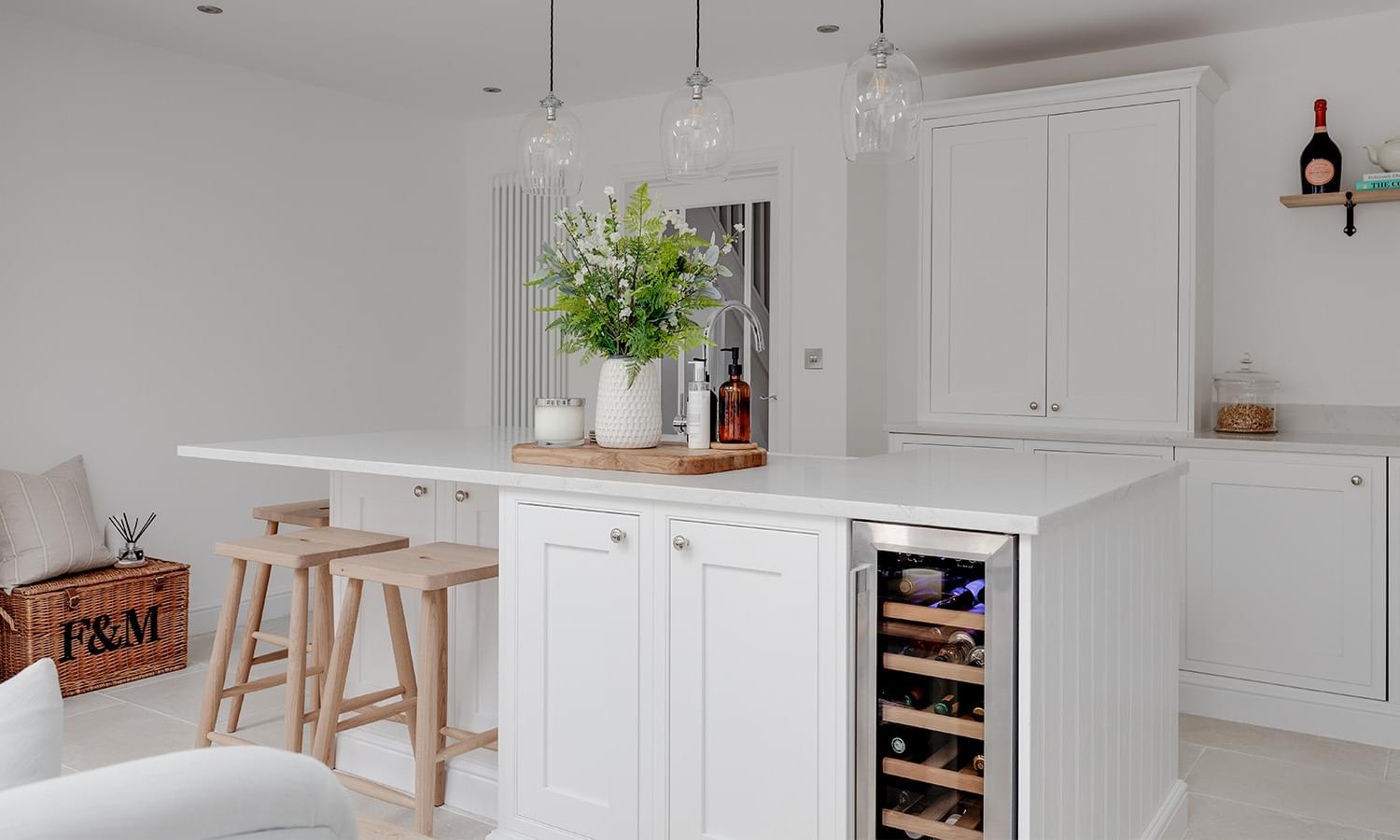 Improved Traffic Flow
Another benefit of adding a kitchen island is improved traffic flow in your kitchen. A kitchen island can help to create a natural flow in your kitchen, making it easier to move around and access different areas.
Separating your cooking and cleaning areas can create a more efficient workspace. This can be particularly useful if you have a large kitchen or frequently host large gatherings.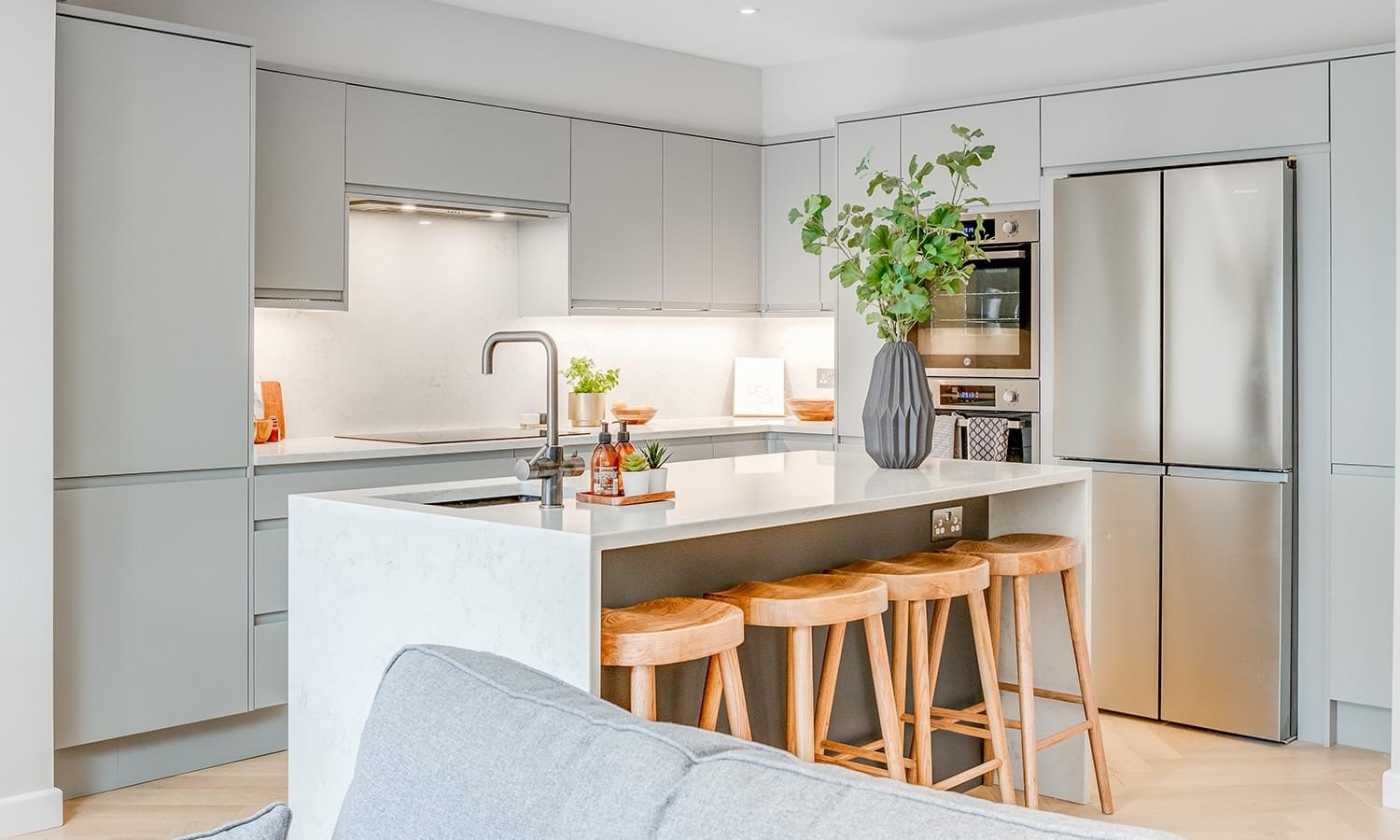 Enhanced Aesthetics
A kitchen island can also enhance the overall aesthetics of your kitchen. With a variety of materials, finishes, design options and worktop colours available, you can choose an island that complements the existing style of your kitchen. Additionally, a kitchen island can serve as a focal point in your kitchen, adding visual interest and character to the space.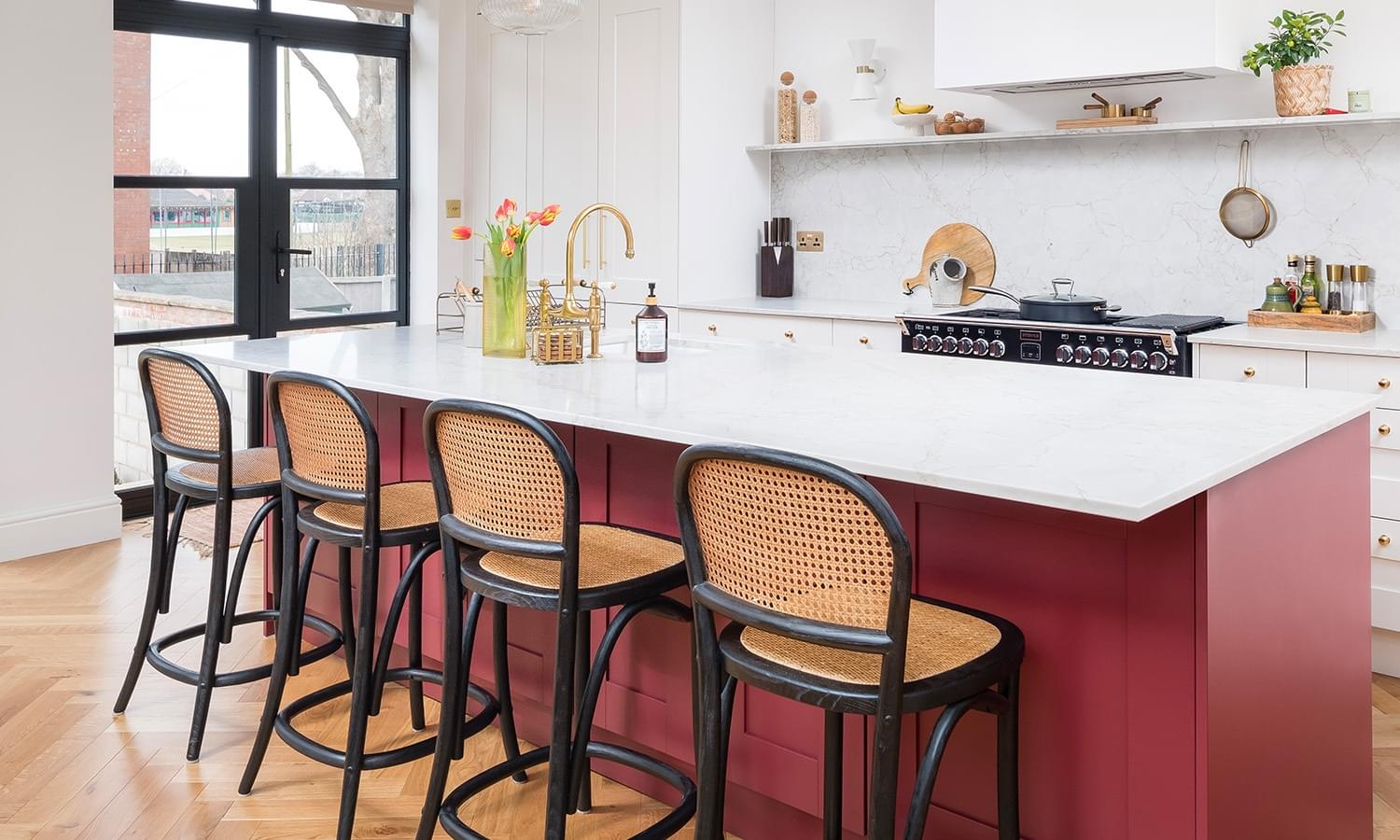 Versatility
Kitchen islands come in a variety of shapes and sizes, so you can find one that fits your space and your needs. Whether you want a small island with just a few drawers, an L-shaped island to create a breakfast bar or a larger island with a sink and cooktop, there's an option for your kitchen.
In conclusion, a kitchen island is a practical and functional addition to any kitchen. With extra counter space, extra storage, multi-purpose functionality, improved traffic flow, and enhanced aesthetics, a kitchen island can transform your kitchen into a more efficient and enjoyable space.
Whether you are renovating your kitchen or building a new home, consider adding a kitchen island to your design plans.
Request a Quote
Interested in a quartz worktop for your kitchen? Get in touch for a free, no obligation quote today.

You may also like...