Kitchen Trends: Eight ways to add colour to your kitchen this year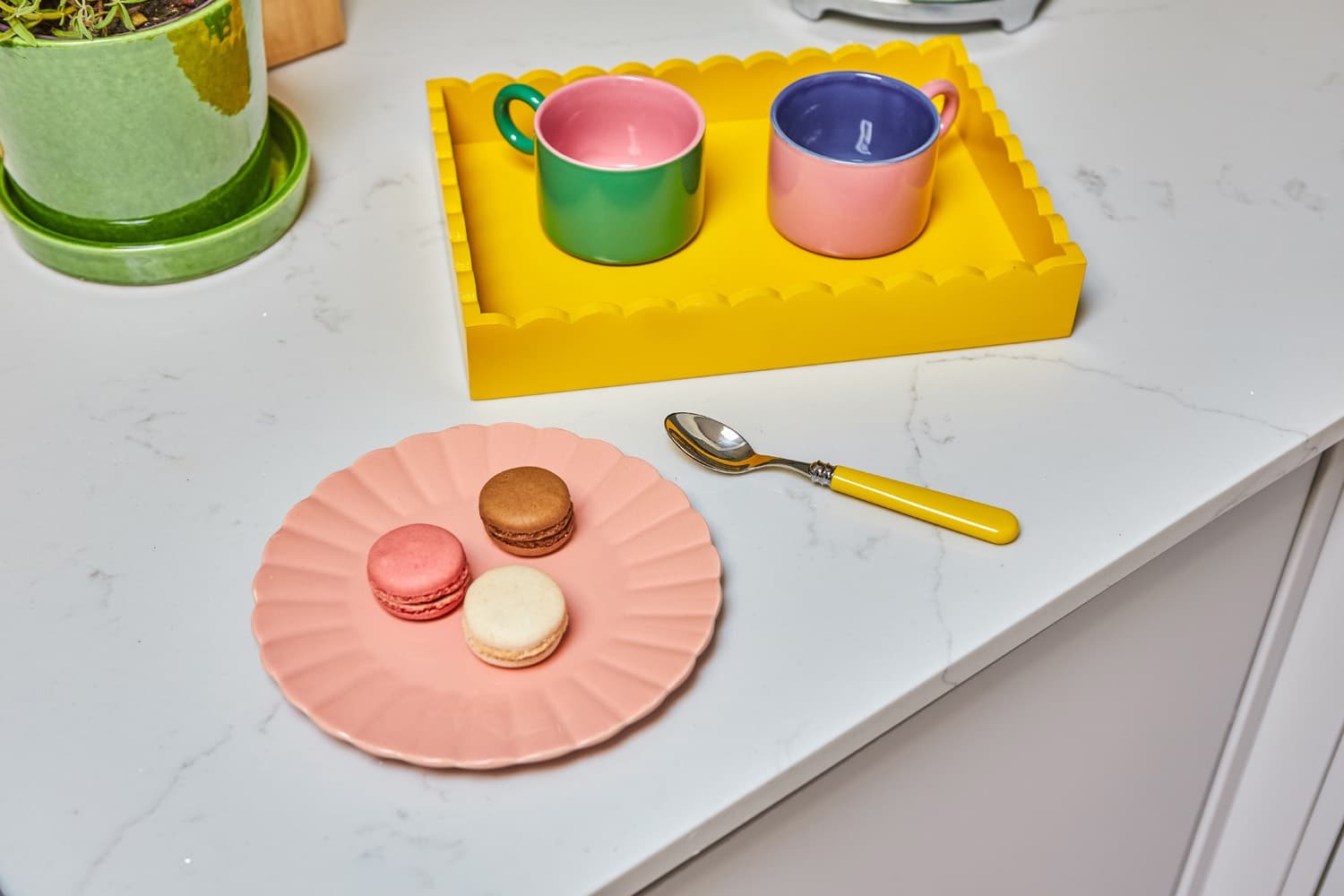 When designing your kitchen, colour and style tend to be at the forefront of your design. With so many ways to incorporate colour, you have unlimited options for how you can add it to your space. Whether it's bold and bright or soft and subtle we have some ideas on how to add a splash of colour to your kitchen.
These are Gemini worktop's most popular surfaces; a range of neutral colours are often popular as they can make smaller kitchens appear larger and maximize the space. To keep a classic aesthetic, light hues such as white, grey, and creams are essential, whether it be for a classic or contemporary style. Our marble surfaces are a subtle yet stylish way to add elegance and charm to your kitchen- no matter the colour palette.
Need more advice?
Book Worktop Consultant Callback
5 key looks to add colour and features to your kitchen
Wall Cladding (aka Slab Splashbacks) are making an entrance in 2023. Instead of traditional tiles or small upstands, why not opt for a continuous slab that seamlessly transitions from the countertop up to the wall of your kitchen? This creates a stunning feature and sophisticated backdrop in your kitchen, elevating the appearance of your space.
Wall Cladding does not just look the part, it also protects more wall space. Because the countertop continues up the wall it creates a clean aesthetic which is subtle yet captivating. They are a low-maintenance option and with no grout to clean they are easy to wipe over, keeping your surface always looking its finest.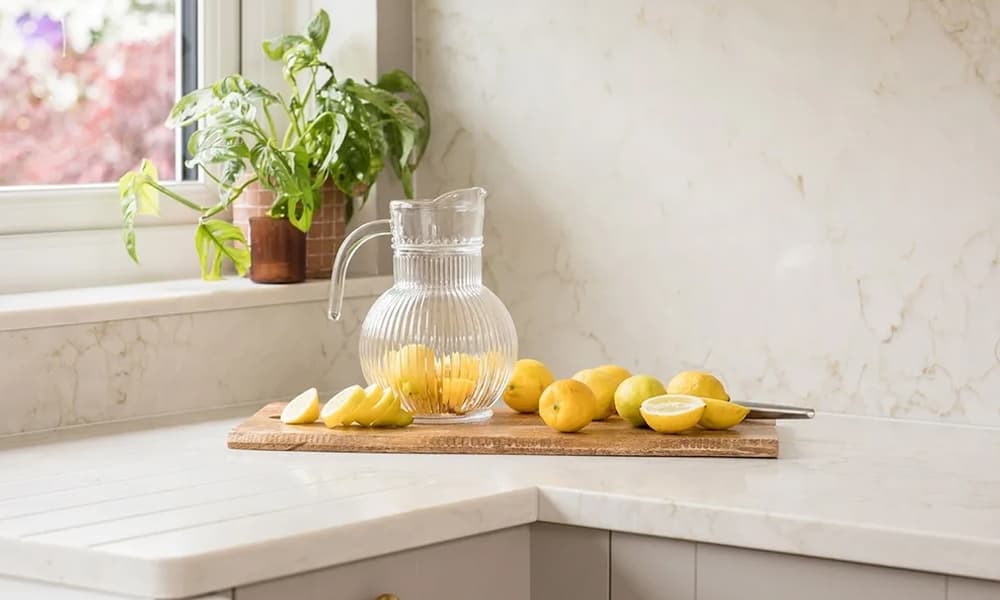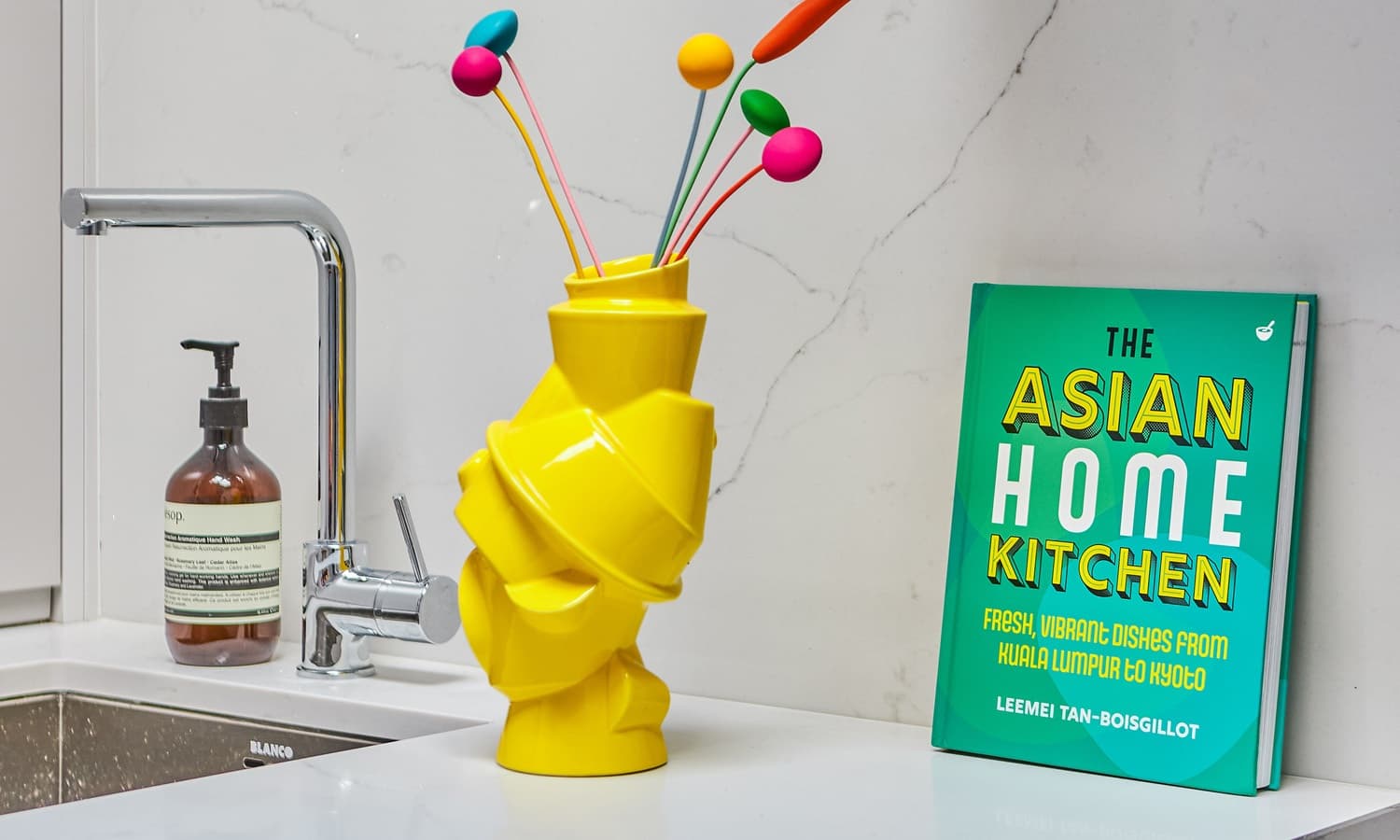 In 2023, white marble quartz will remain one of the most popular interior design aesthetics. In addition to expressing luxury and high-end quality, marble pairs perfectly with metallic finishes such as brass and gold. The rich veins and patterns throughout the surface create a subtle yet dynamic look.
A reflective stone widens the room's perspective, giving it a brighter and larger appearance. When you add marble to your kitchen, you have much more flexibility to play around with the colour palette and style. Whether you collaborate with whites and neutrals or dark and deep hues, you will make an impression.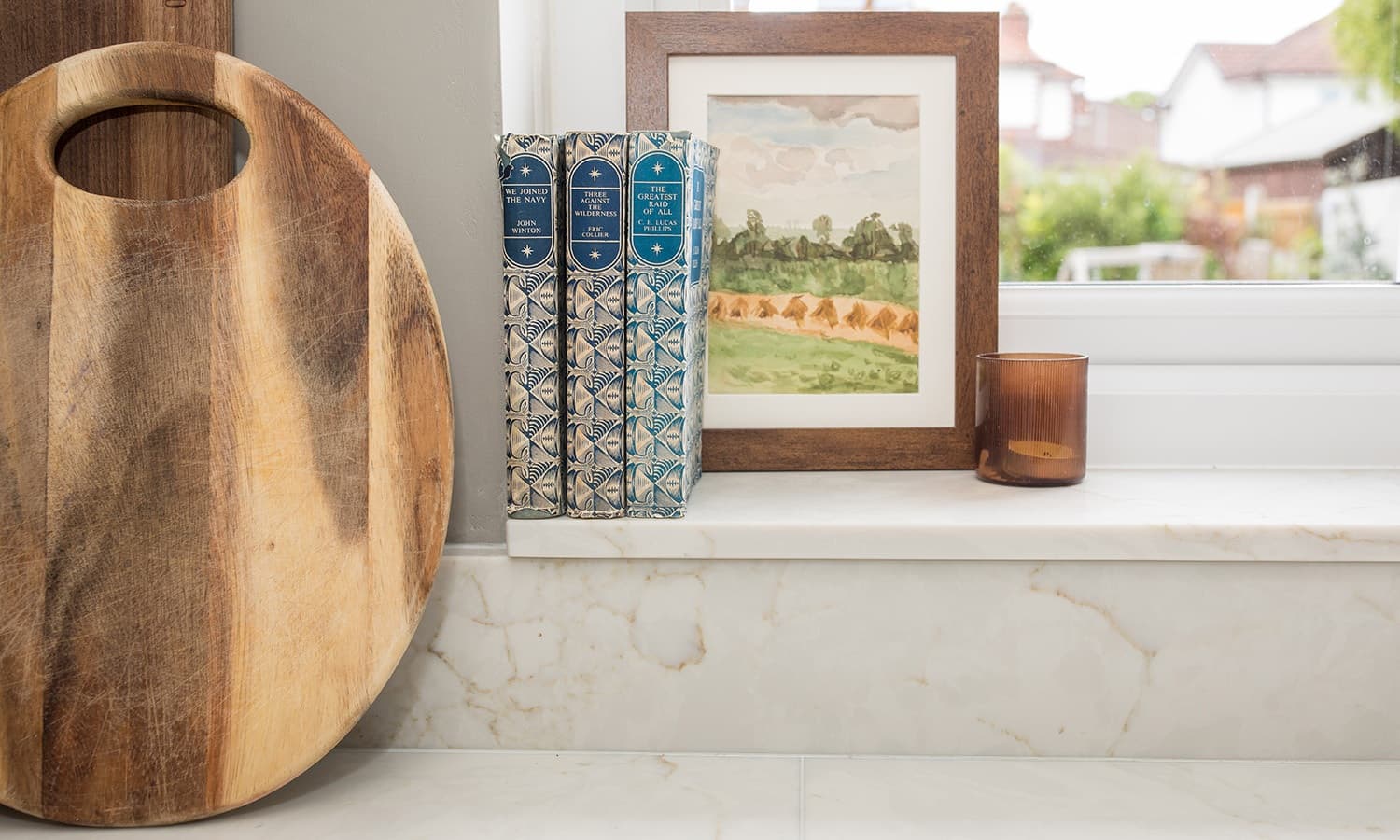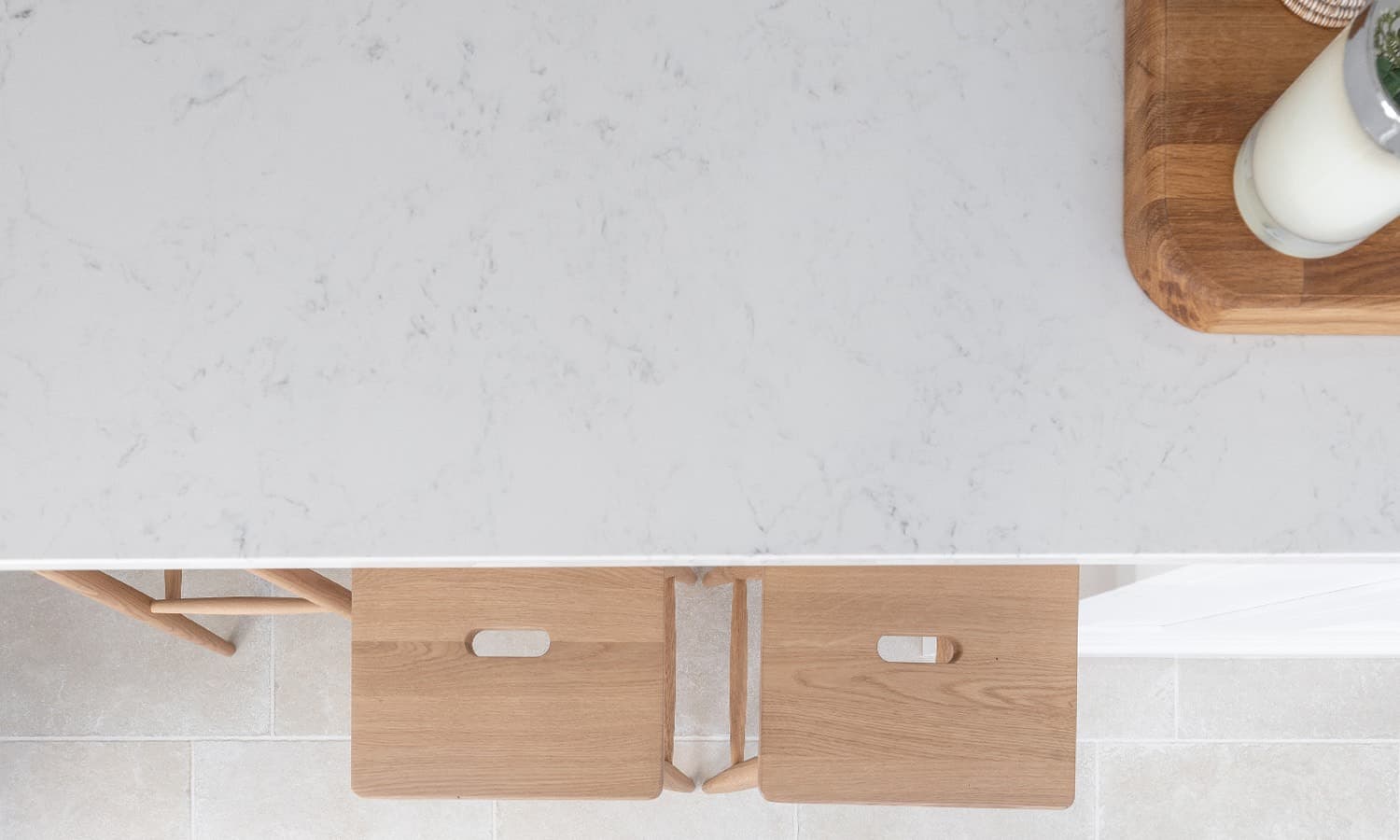 When it comes to designing your kitchen, wallpaper is not usually what comes to mind, but vinyl wallpaper is becoming a popular trend for 2023. Kitchen wallpaper can divide space, personalize areas, and enhance the look of the room. Consider incorporating wallpaper into glass front cabinets for a quirky aesthetic. Adding wallpaper to an otherwise bland space instantly adds texture, colour, and style and transforms the space instantly, adding an interesting feature and visual.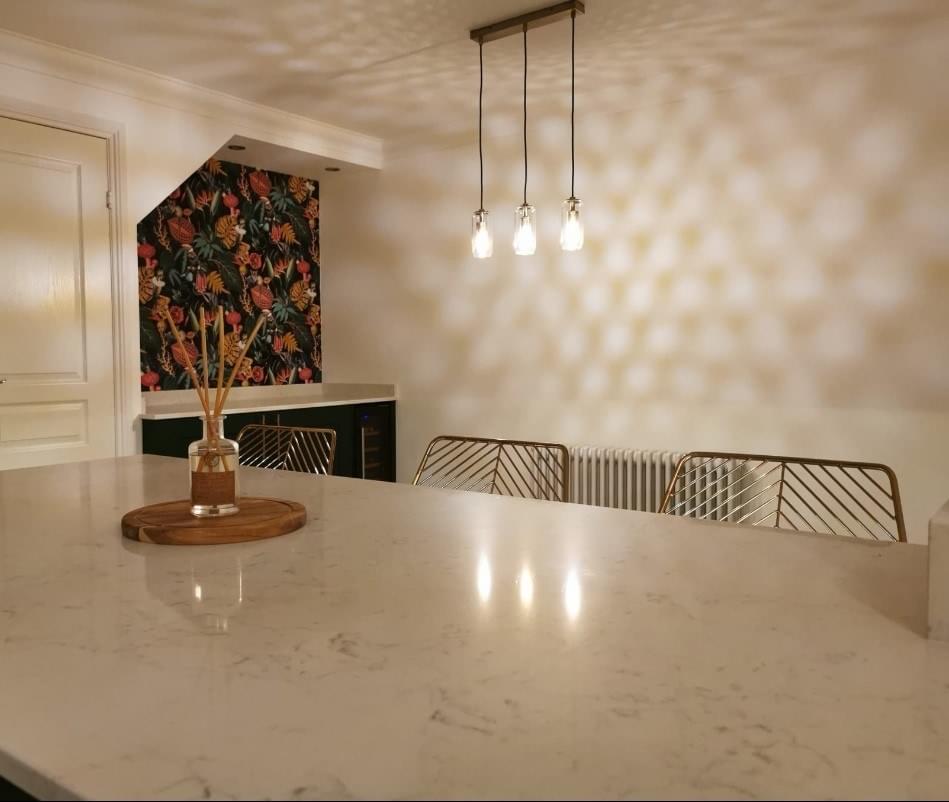 A tiled kitchen backsplash is nothing revolutionary, but in recent years there has been a shift away from matt finish, towards gloss. A glazed tile is not only easy to clean and wipe down, but it will also reflect the light around the room. This will give the impression of more space no matter the colour.
A tile backsplash comes in a wide range of materials, colours, and style options, so you can create a backsplash that is individual and personal to you. Although kitchen backsplashes are constantly evolving, nothing ever falls out of style, so you can use your imagination to create a statement in your space. Whether it be a contrasting colour or a simple white, a tile backsplash is sure to add a feature to your kitchen.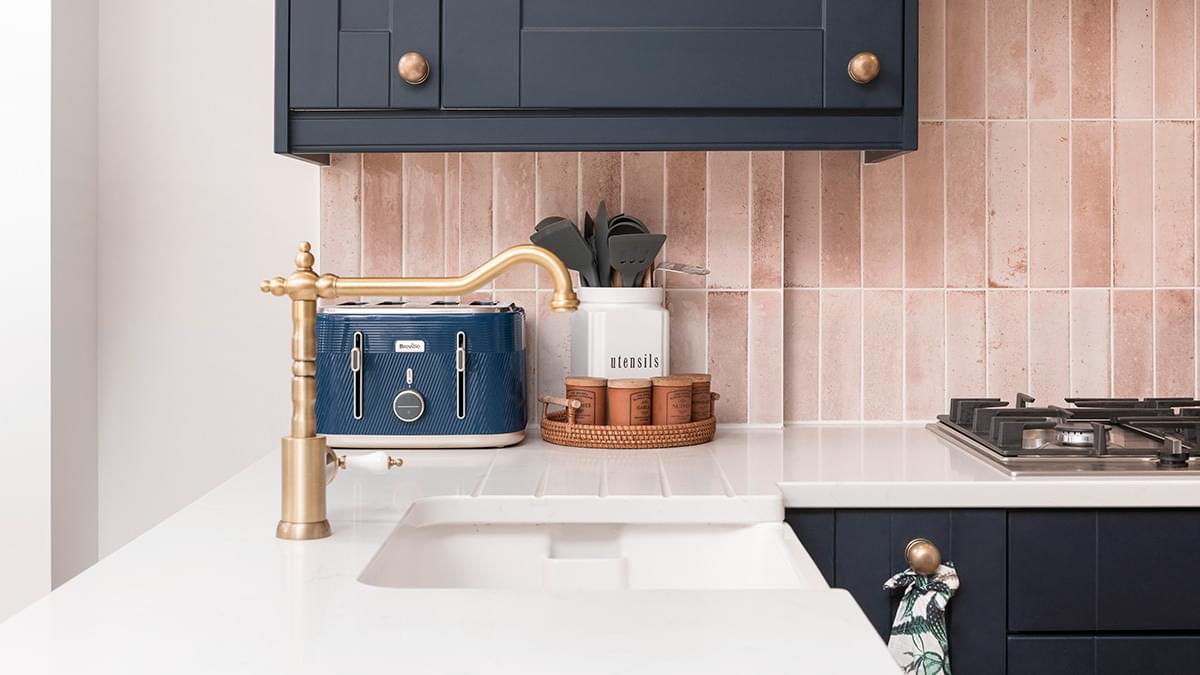 Statement colour cabinets are making their debut in 2023- with no colour out of the question. You can incorporate vibrancy into your kitchen by adding colour to your cabinetry. Whether you are upcycling your old cabinets or starting fresh, coloured cabinets give any room personality. The use of bold, bright cabinets can create an elegant yet contemporary aesthetic. Using block colours can separate areas while maintaining a streamlined appearance.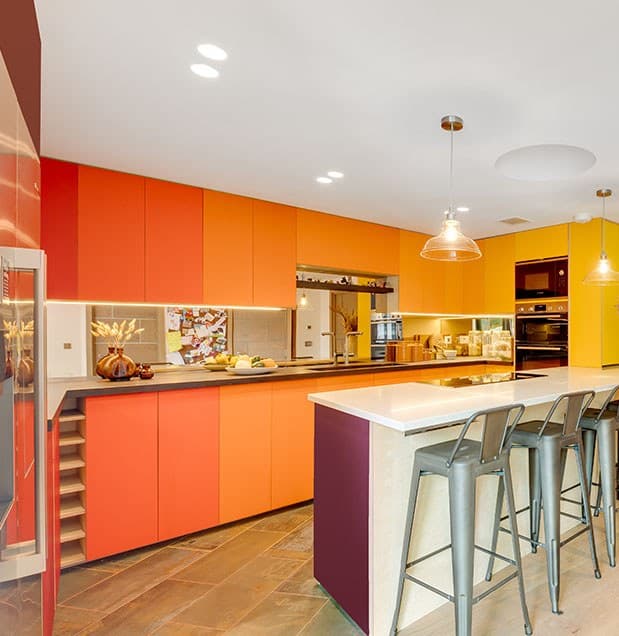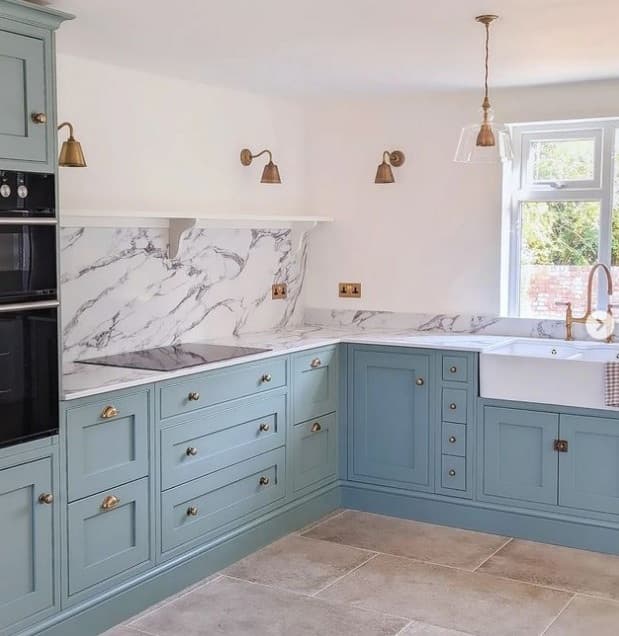 Three ways to add hints of colour to your space:
Install colourful light fixtures
A colourful light fixture is an excellent way to add a subtle touch of colour to your room. Adding a ceiling fixture to the kitchen can add interest to an area that does not usually get much attention. Additionally, you can make your island a standout element by hanging colourful pendant lights and interesting light fixtures above it.
Introduce bright patterned rugs
For a splash of colour in neutral kitchens, vibrant rugs are a stylish addition. The use of area rugs in a kitchen with a large open space is ideal, while runners are ideal for use between islands and counters. Bright colours and patterns add colour and interest to light-coloured spaces in a subtle yet expressive manner.
Add colour with the use of appliances
You can still enjoy colour in an understated and subtle kitchen by choosing colourful appliances. For a hint of colour, soft pastel shades and light tones are ideal. By doing so, you will keep the look of your kitchen light and airy, while creating visual interest.
As you can see, there is no shortage of ways to make your kitchen look stylish. Choose the colours and accessories that reflect your style and prepare for your kitchen to become your favourite place.
Shop Colours
We offer a unique and extensive range of the world's most beautiful kitchen worktops. Find the perfect colour match for your kitchen design or search by material. Samples available to order.

You may also like...