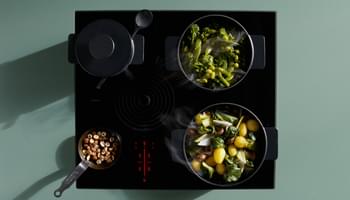 Best performance
Top performance cooking, optimising the entire cooktop surface is achieved thanks to the induction coils specially developed for BORA. Four cooking zones, or varying sizes accommodate cookware of all conventional dimensions. Furthermore, with its super quiet fan, the extractor is barely audible even on high power.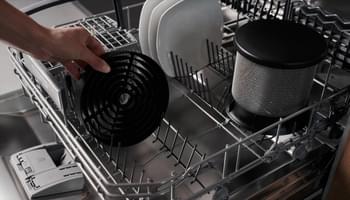 Simple Cleaning
With its large, easily accessible extractor opening, all BORA S Pure parts that come into contact with cooking vapours can be easily removed. These parts can be cleaned in the dishwasher, and take up very little space.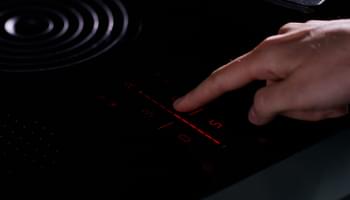 Simple Operation
BORA keep things simple. Simply tap or swipe the touch slider up or down to operate the BORA S Pure. Effortless access to all the key operation functions are at your fingertips.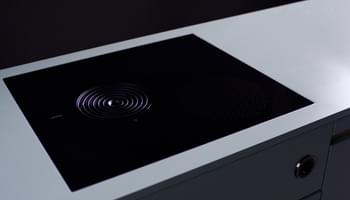 Attractive and sophisticated design
Minimalist design is achieved through flush integration of the cooktop and extractor. An attractive and modern look is further enhanced with an asymmetrical extractor opening, further enhanced by the discreet operating panel with intelligent lighting.