At home with the Hamiltons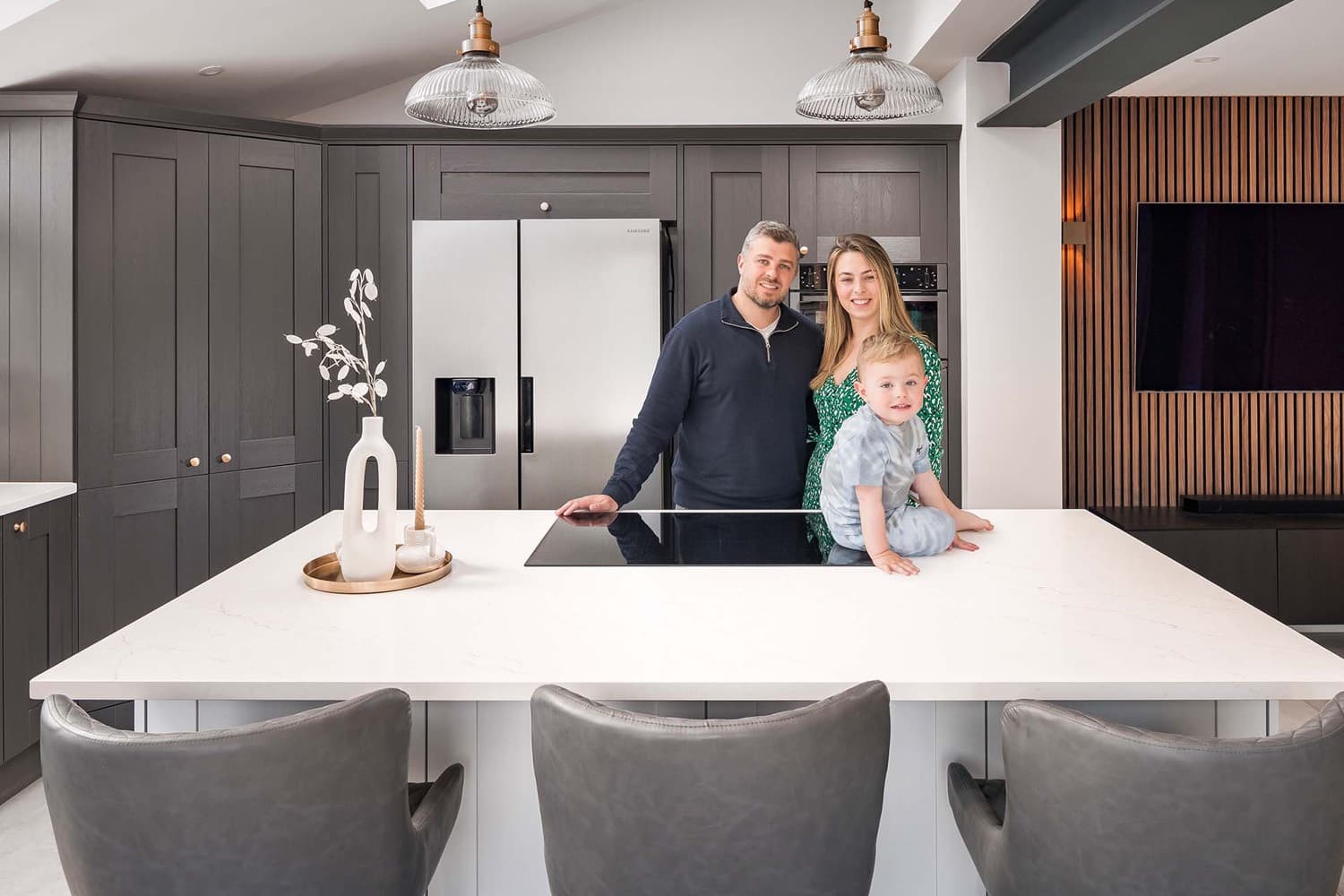 At the beginning of the year, we introduced an exciting new collection of marble designs that instantly became some of our bestsellers, especially Siena Gold.
This surface is a beautiful quartz, with stunning warm white tones and delicate, natural nude and gold marble veins that run throughout. The Hamilton family recently moved to their new home in Appleton and were undertaking a big renovation project, including their kitchen. They were one of the first families to get this beautiful quartz in their home and we recently caught up with Nicole Hamilton, to talk about her vision, her design options and bringing the kitchen to life.
We asked Nicole some questions about her Journey with Gemini and what types of design ideas were vital for creating her dream space.

What type of project/renovation are you undertaking? Is it a full new kitchen or revamp?
We bought our house in November 2020, we loved the house and the area, but everything needed updating which we started straight away but didn't do much with the kitchen/dining room. We always knew we wanted to extend the back of the house to make it a large family room with the kitchen area as the heart of the house, we started the extension in December 2022 after months of planning, and it was completed in March ready for the kitchen and worktops to be fitted.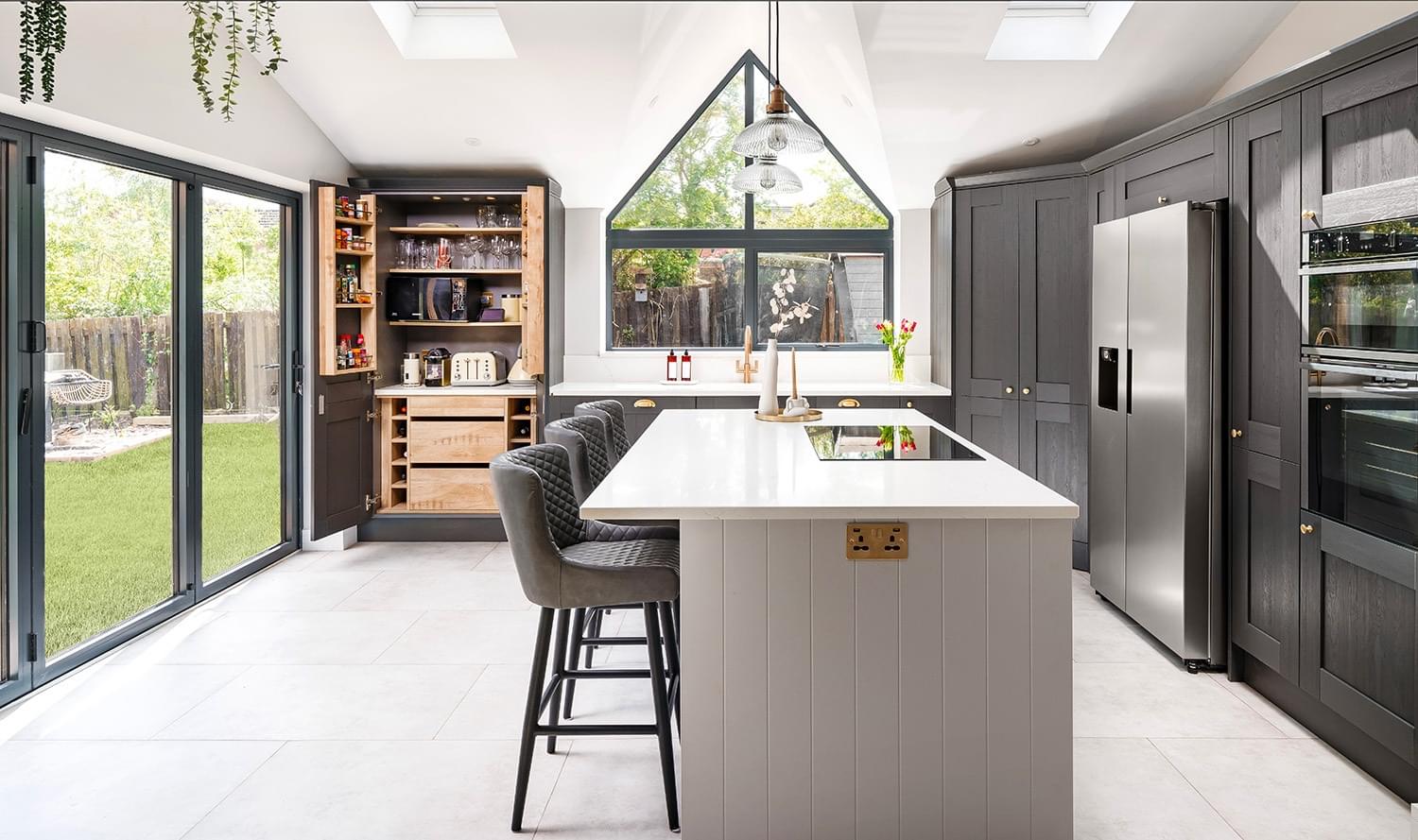 What inspired you to create a new kitchen?
The idea of having a large family area we could enjoy together with our 2 children and be able to cook amazing meals in was the main inspiration for creating the new kitchen, we were keen to have a space that we designed and could be proud of. Often scrolling Pinterest for ideas took up most of our evening for weeks as we really wanted to get the look right and we had an idea in mind of exactly what we wanted.

What style of kitchen have you gone for? And Why?
We went for the timeless shaker-style kitchen, it's a classic look and one that wouldn't go out of style. We wanted to create a space that we wouldn't get bored of and would last us years to come. For the colour scheme, we decided to go with a dark kitchen with a lighter island for some contrast so the entire space didn't come across as too dark. We loved the idea of a dark kitchen as this would allow us to incorporate big bifold and Velux windows. We wanted to let in as much light as possible to open the space and contrast with the dark aesthetics.
We sat with a designer for hours who was great and told us lots of money-saving tips! The island is a flat pack with wall and cupboard units back-to-back, saving around £2,000. The pantry and the corner unit give so much space and I love the fact all the appliances can be hidden away and keep the kitchen looking sleek and tidy.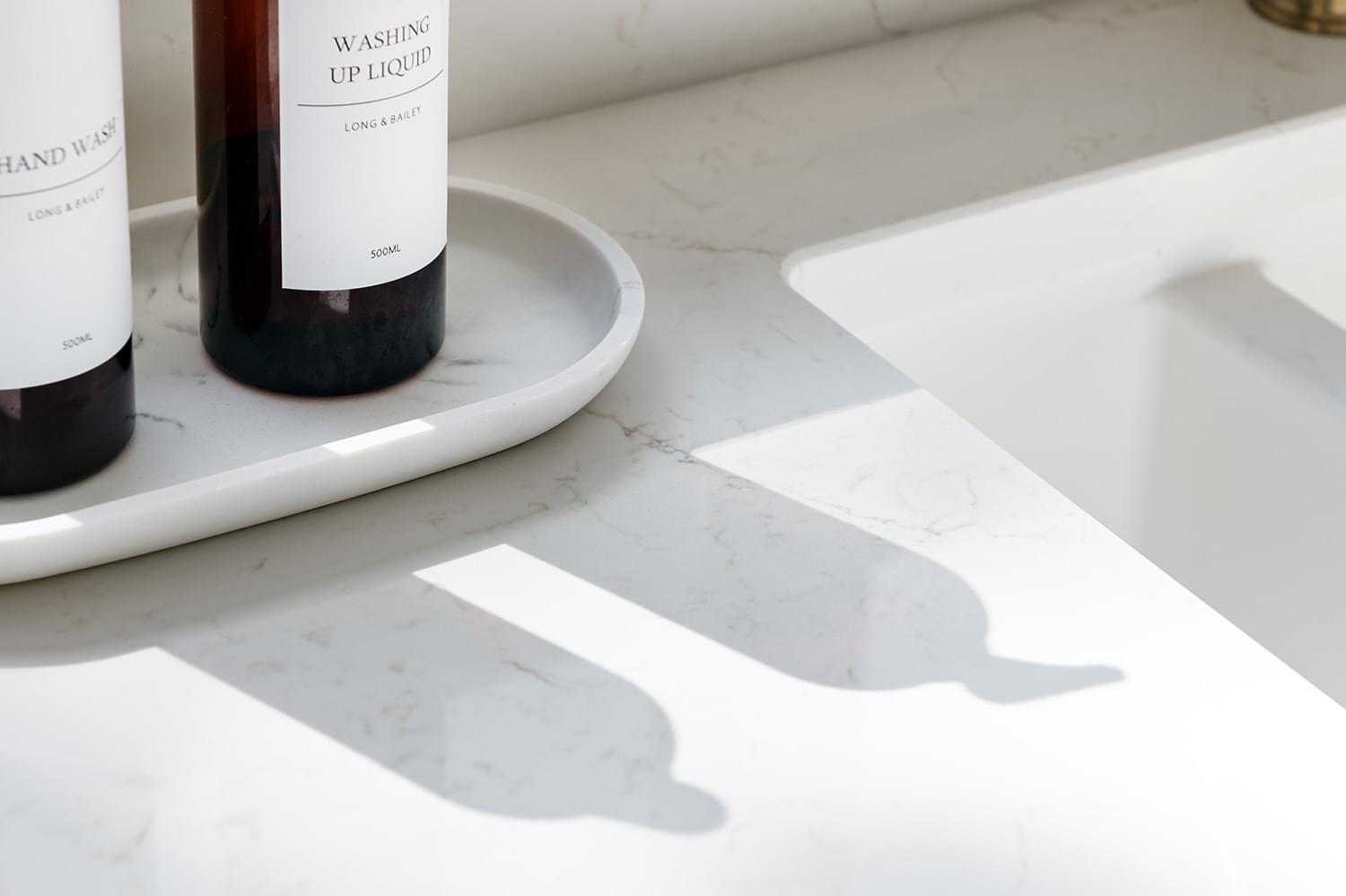 How did you hear about Gemini?
We initially visited a few showrooms close to our home but when we couldn't find the right one, we looked online. I saw Gemini and looked at the website, which was really easy to navigate, and I liked that you could request a free quote. We requested a few samples which came out quickly in the post but again we hadn't 100% decided.
I went back on the website a month or so later and saw they had a new colour which I loved and couldn't see that anywhere else did this style/colour! We got a quote which was very competitive, and everything ran very smoothly!

Why did you choose your worktop colour/style?
It took us a couple of months and around 15 samples to pick the style and colour we went for. We initially chose a plain white quartz worktop which never felt right and didn't match the vision we had in mind for our kitchen. Then a few months later I saw Gemini had brought a few new styles out and immediately fell in love with Siena Gold.
We ordered a sample and got advice from a member of the team who was very helpful and answered all our questions. As it was a new surface there weren't many pictures of the quartz on the website and because we lived a few hours away from the showroom we took a gamble and decided to go for it and I'm so glad we did!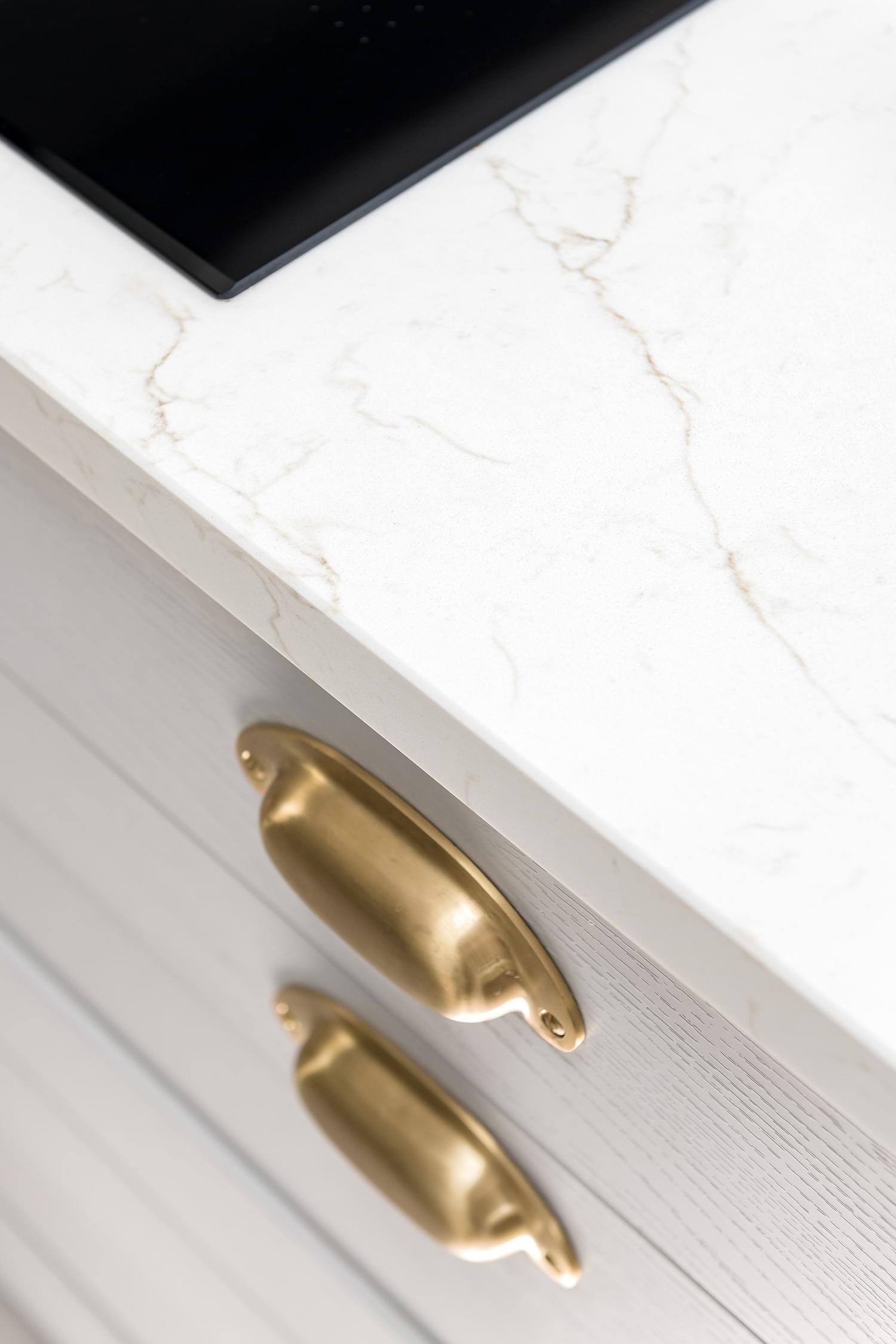 What is your favourite thing about your worktop?
I absolutely love how it ties the whole room together, the elegant lines of gold running through which make all our brass accessories stand out. The quality is great and the rounded corners for when my children are running around are a great feature and having a big kitchen island is a bonus. I love that we got a piece of quartz to sit inside the pantry cupboard too, it's a nice touch and is in keeping with our kitchen design.
Being part of Nicole's renovation journey and helping her create her dream kitchen for her and her family is what Gemini strive to do, helping customers create their perfect kitchens and bring their visions to life.
Request a Quote
Interested in a quartz countertop for your kitchen? Get in touch for a free, no-obligation quote today.

You may also like...